The Morning Dispatch: The West Responds to Russia's Ukraine Invasion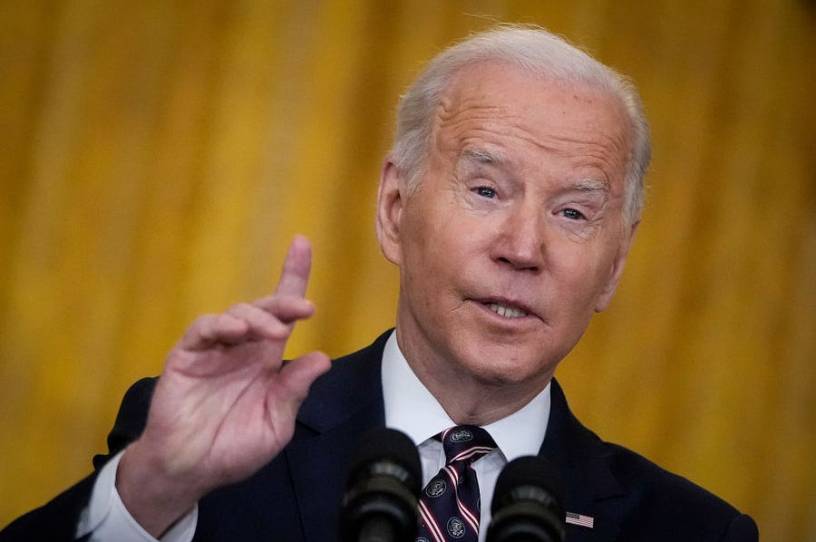 Happy Wednesday! We have thoroughly enjoyed learning of—and kind of cheering for—Hank the Tank, a 500-pound black bear in Lake Tahoe who has broken into at least 28 houses and just can't stop rummaging for food, despite California Department of Fish and Wildlife officials "hazing" him with paintballs, bean bags, sirens, and Tasers. 
"This is a bear that has lost all fear of people," a CDFW spokesman said.
Quick Hits: Today's Top Stories
President Joe Biden announced Tuesday his administration was imposing its "first tranche" of sanctions on Russia in response to President Vladimir Putin's decision to recognize pro-Russian separatists' claims to the entire Donbass region in Ukraine. According to Biden, the United States will impose full blocking sanctions on five Russian oligarchs and two Russian banks—Vnesheconombank and Promsvyazbank—and restrict the Russian government's ability to raise money from the West. "Russia will pay an even steeper price if it continues its aggression, including additional sanctions," Biden said.

After formally classifying Russia's moves in the Donbass region as an "invasion," Secretary of State Antony Blinken told reporters yesterday he had called off his meeting with Russian Foreign Minister Sergey Lavrov scheduled for Thursday. White House Press Secretary Jen Psaki added that a floated summit between Putin and Biden is "certainly not in the plans" unless Russia "changes course."