The Morning Dispatch: What's Next for Protest-Wracked Sri Lanka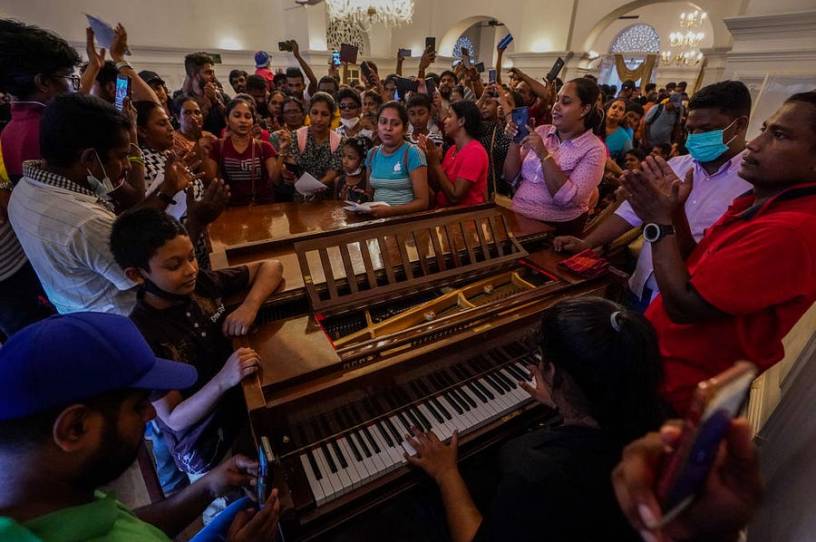 Happy Tuesday! Congratulations to Christian Cavaletti, a 50-year-old Italian man who's collected 12,402 Pepsi cans from around the world.
The poor guy's just been searching for a place that serves Coke products, but at least he got a Guinness World Record out of it.
Quick Hits: Today's Top Stories
The original Nord Stream natural gas pipeline connecting Russia and Germany shut down on Monday for 10 days of scheduled maintenance, and European leaders are bracing for it to not come back online. "Everything is possible," German Economy Minister Robert Habeck said over the weekend, referencing Russian President Vladimir Putin's efforts to wield energy as a geopolitical weapon. "We have to prepare for the worst." French Finance Minister Bruno Le Maire believes a total cutoff to be "the most likely scenario" going forward.

Putin on Monday created a fast-track to Russian citizenship for all Ukrainians, expanding a measure that previously applied only to occupied areas of Ukraine. United States National Security Adviser Jake Sullivan, meanwhile, told reporters on Monday the U.S. has intelligence indicating Iran is preparing to provide Russia with hundreds of drones to use against Ukraine.