The Morning Dispatch: Will We See More Middle East Peace Agreements?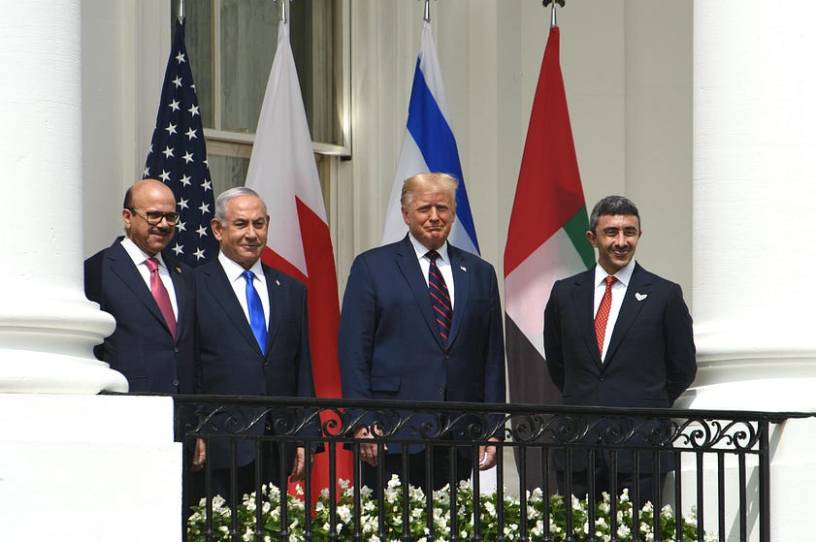 Happy Thursday! A big thank you to the (literally) 250 Evan McMullin and Gary Johnson voters who reached out to Declan yesterday. He spent most of yesterday trying to get back to all of you (apologies if he hasn't yet!), and is looking forward to digging into all your responses over the next few days.
Quick Hits: Today's Top Stories
The United States confirmed 25,436 new cases of COVID-19 yesterday per the Johns Hopkins University COVID-19 Dashboard, with 3.5 percent of the 723,022 tests reported coming back positive. An additional 967 deaths were attributed to the virus on Wednesday, bringing the pandemic's American death toll to 196,732.


Dan Coats, longtime Republican senator from Indiana and former Director of National Intelligence in the Trump administration, is calling for the formation of a bipartisan panel to oversee the 2020 elections. He writes: "The most urgent task American leaders face is to ensure that the election's results are accepted as legitimate."

Federal Reserve leaders updated their economic projections for the coming years yesterday, and they made clear they expect interest rates to remain near zero through 2023. The Fed now expects GDP to drop by 3.5 percent this year instead of the 6.5 percent it projected in June, and it sees the unemployment rate falling to 7.6 percent by the end of 2020 rather than 9.3 percent. "The recovery has progressed more quickly than generally expected," Chairman Jerome Powell said.