The Sweep: Democrats Take the Senate, but For How Long?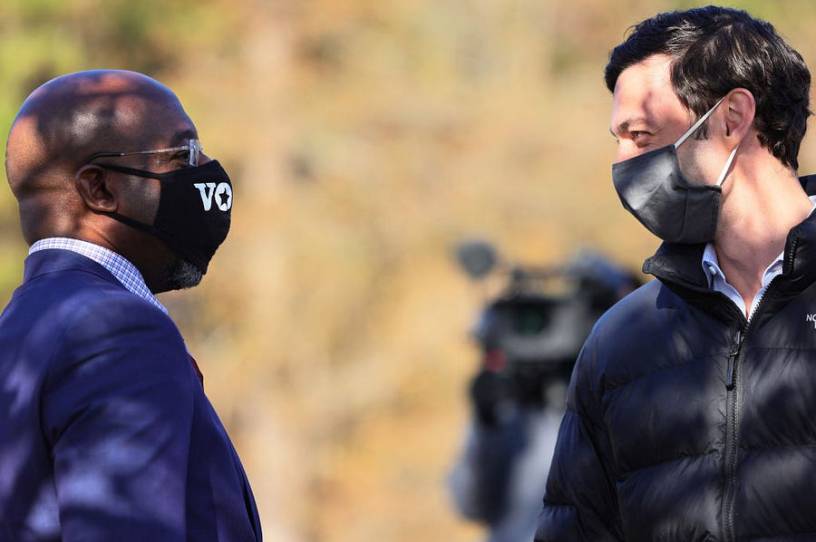 Welcome to 2021—an election year for some states and a short break for Georgians who will be back at it in no time, hearing ads about their newly elected senator, Raphael Warnock, who is back up in 2022. 
Campaign Quick Hits
Least shocking statistic you will read today: Nine of the top 10 highest-spending advertising Senate races were in the 2020 election cycle and more money was spent on advertising in the Perdue/Ossoff race than any Senate race in our nation's history at $253 million. 
Yes, Virginia, there is a governor's race: Former Virginia Gov. Terry McAuliffe announced that his 2021 Virginia gubernatorial campaign had raised $6.1 million in 2020, ending the year with $5.5 million cash on hand. He was already the odds-on favorite to win the primary—and the general election for that matter—but his fundraising prowess continues to astound. In 2017, Ralph Northam won the Democratic primary with a total of $6.4 million. By this point, he had raised only $3 million and had $2.2 million on hand.  And the only person ever to have outraised Northam in the history of Virginia elections? Why, yes, it was Terry McAuliffe in 2013. 
New man on the Minnesota Vikings: Minnesota's Democratic Gov. Tim Walz is watching his 2022 back in a state that may or may not be creeping redder. Minnesotans last elected a Republican governor—Tim Pawlenty—in 2006. But in 2016, Trump lost the state by only 1.5 percent (although he lost it by just over 7 points in 2020). The more interesting question for now will be which way Republicans decide to go. President Trump's personal friend, MyPillow CEO Mike Lindell, told the Minneapolis Star Tribune he is 90 percent to 95 percent likely to run for governor next year. Lindell said that he has spent "more than $1 million of his own money" to uncover evidence that Donald Trump won the 2020 election "and that he has been working closely with former Trump national security adviser Michael Flynn on probing allegations of election fraud." There are plenty of other candidates, though, both from the usual ranks of elected officials and at least a couple Minnesota Vikings: Matt Birk and Chad Greenway.