The Sweep: Coast-to-Coast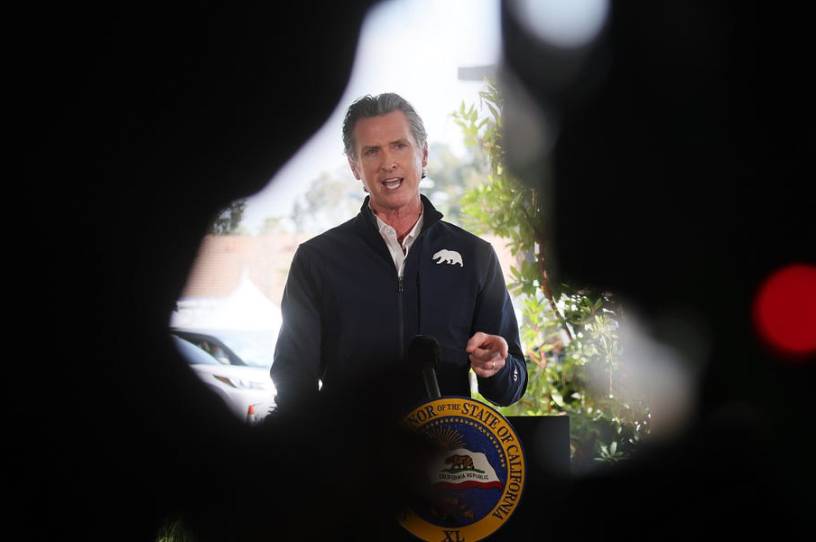 Campaign Quick Hits
2024 FITN Drama: New Hampshire likes its 'first in the nation' status. In fact, New Hampshire state law requires that its primary take place at least one week before any "similar election" in another state. They have interpreted "similar" to include only other primaries and not caucuses, which is why civil war hasn't broken out between Iowa and New Hampshire yet. But Nevada is about to throw down the gauntlet. A bill supported by Governor Steve Sisolak and former Senate Majority Leader Harry Reid would "would convert the nominating system in the state to a primary election instead of caucuses" and would require the primary to be held on the Tuesday "immediately preceding the last Tuesday in January," which would be January 23rd in 2024. New Hampshire, however, has been tested before by upstart states looking to make a name for themselves. Although they had always held their primary on Tuesdays in February or March, the state held their primary in January between 2004 and 2012 to keep their status, voting as early as January 8th in 2008. And, by God, they would surely do it again if they had to, but it's actually up to the DNC. In an interview with Jennifer Medina at the New York Times, Reid acknowledged that they don't have any commitments from party officials yet.
Republicans' 2022 'Duh' Strategy: Two weeks ago, I mocked the Democrats' 'the team that scores the most points is gonna win' strategy message. But not to be outdone, Mitch McConnell gave an equally brilliant interview to the Wall Street Journal last week. Believe it or not, the Republicans' strategy for taking back the senate in 2022 will turn on "getting candidates who can actually win in November," according to McConnell. Good to know. But there was one noteworthy nugget in the interview if you can get past the awkward double negative. When asked what role former President Trump should play, McConnell responded, "I'm not assuming that, to the extent the former president wants to continue to be involved, he won't be a constructive part of the process." I wonder if McConnell would care to comment on the strategy Steve Bannon told Politico for one of those 'must win' Senate states: "Any candidate who wants to win in Pennsylvania in 2022 must be full Trump MAGA."
Impeachment Blowback: Sen. Lisa Murkowski is the only one of the seven Republican senators who voted to convict former President Trump who is up for reelection in 2022. And now officials in her state of Alaska want Sarah Palin to run against her in the primary. In Ohio, Rep. Anthony Gonzalez was one of 10 GOP members who voted in favor of the article of impeachment. Now, Max Miller, who worked at the White House in a logistics and political role before moving over to the reelection campaign as deputy campaign manager, is set to throw his hat in the ring to challenge Gonzalez. A source familiar told Alex Isenstadt at Politico that Miller has "received six figures in commitments from donors, but that he would have the personal resources to provide self-financing if necessary." We'll see plenty more of these announcements in the weeks to come. Trump's Save America PAC still has $75 million cash on hand and at least one advisor told Mike Allen at Axios that "payback is his chief obsession."
---
I spent a lot of time this weekend thinking about recall elections. And there was only one person whose take I really needed. So Sunday night I texted Chris to ask him what he thought about it, and here's what he had to say…
Get every newsletter and all of The Dispatch. Support quality, fact-based journalism.
Get Started
ALREADY HAVE AN ACCOUNT? SIGN IN