The Sweep: Do We Really Need Election Police?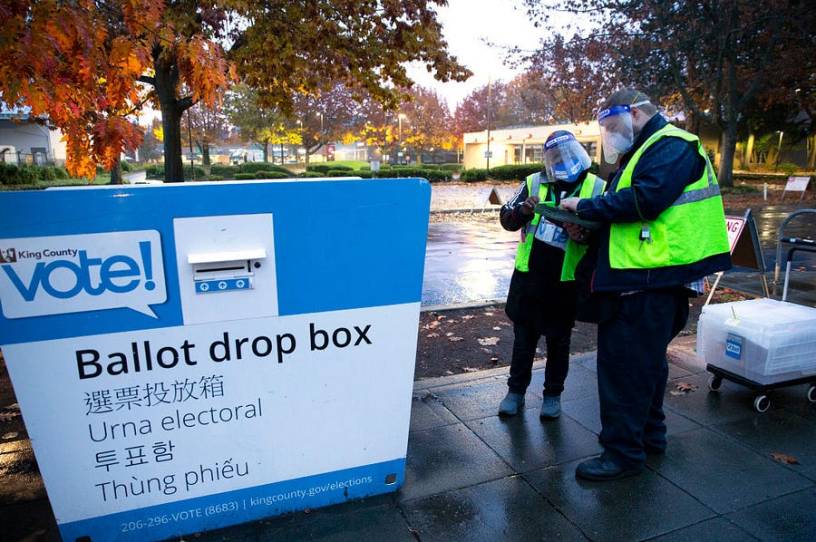 Campaign Quick Hits
Checking In on the Alabama U.S. Senate Race: Earlier this month, Audrey wrote in this newsletter about the GOP primary race to succeed retiring Republican Sen. Richard Shelby of Alabama. A few days later, she briefly caught up with GOP Sen. Tommy Tuberville, the state's junior senator, on whether he'd decided to back any of the race's three frontrunners: Trump-endorsed GOP Rep. Mo Brooks, Shelby's former chief of staff Katie Britt (who unsurprisingly scored Shelby's endorsement), or former "Black Hawk Down" pilot Mike Durant.
Tuberville's response is a good reminder about how memory works in politics. "As I told them, I said, 'Listen, none of  y'all endorsed me,' so go after it, so there' no reason for me to get involved," Tuberville told The Dispatch on January 12, speaking of his 2020 U.S. Senate primary run against former GOP Sen. Jeff Sessions. 
"I've met with all of them. I've been to fundraisers with two of them now. And I told them all they can come to my functions and I'm pulling for all three of them," Tuberville said, adding that he thinks "any combination could make it" to a June runoff if no candidate wins 50 percent of the vote in the May primary. "Let the best man win."
Surprise! Centrist Democratic Senators Make Bernie Mad: When asked by Punchbowl News' Christian Hall last week whether he'd support a Democratic challenger against centrist Democratic Sens. Joe Manchin of West Virginia and Kyrsten Sinema of Arizona , Vermont Sen. Bernie Sanders said, "Well, yeah." 
You're out of free articles
Create an account to unlock 1 more articles