The Sweep: GOP Bellwether Edition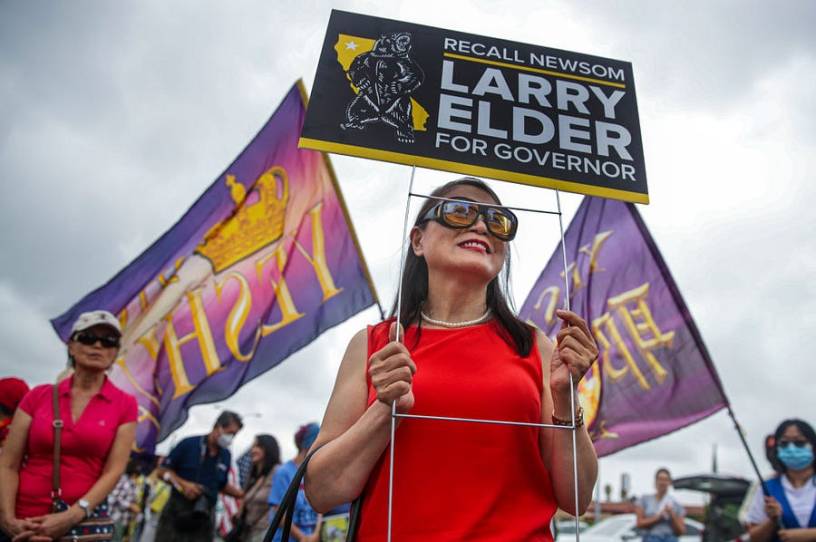 Campaign Quick Hits
I asked the guys on the Dispatch Podcast last week what they were looking at as bellwethers as they thought about the 2022 midterms. All of the answers start with R except for one, and despite racking my brain for a good R-word for the Virginia gubernatorial, I never came up with one. Please leave all the ideas I didn't think of in the comments.
2021 Virginia: Jonah said it wasn't so much whether the GOP's Glenn Youngkin could win this November's election against quasi-incumbent Terry McAuliffe, but how competitive he could be in the Northern Virginia suburbs, which have been turning increasingly darker shades of blue in the last few cycles. Critical race theory in schools has been a big topic in the race, as has rising crime. If these are issues that Republicans think will move House and Senate races across the country next year, we'd want to see some of that shift in Fairfax and Loudon counties this fall. 
As of now, the polling is a little all over the place. Roanoke College has McAuliffe 8 points up in their latest poll (with half of voters having no opinion of Youngkin), Virginia Commonwealth University showed McAuliffe 3 points ahead, and Christopher Newport University's poll has McAuliffe winning by 9. That last poll showed McAuliffe leading Youngkin 59 to 33 percent in those Northern Virginia suburban counties. For this Virginia bellwether to lead the GOP to victory in 2022, I'd want to see Youngkin within 3 points in the state overall and running closer to 10 points behind in those Northern Virginia counties. 
And now there's this lawsuit brought by the Republican Party of Virginia, claiming that McAuliffe never actually signed the declaration of candidacy that his campaign submitted to the Board of Elections. If true, it's unclear what the courts will do about it this late in the game. They could disqualify McAuliffe and remove him from the ballot or they could just brush it off as a harmless error. But in 2019, a Republican rising star was kept off the ballot for Virginia's House of Delegates under similar-ish paperwork screw up circumstances.