The Sweep: Mommy, How Are Candidates Made?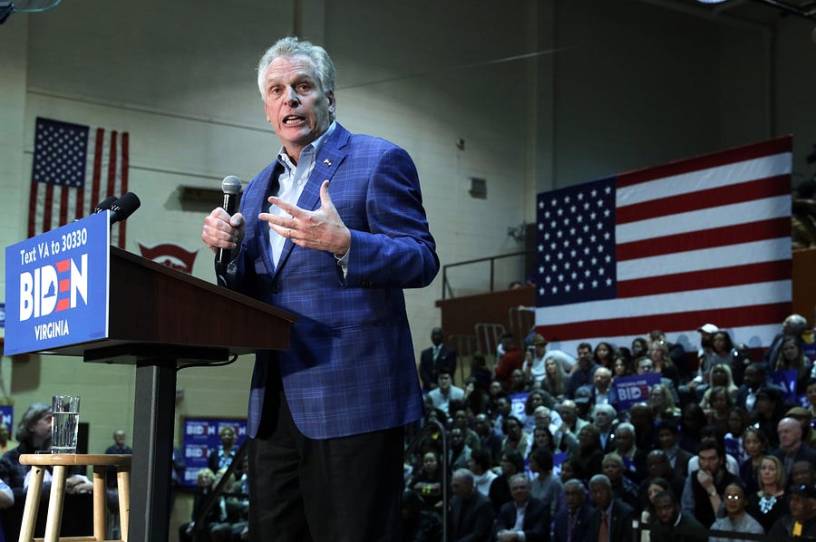 Campaign Quick Hits
Actions Have Consequences: According to the Associated Press, "nearly 5,000 Arizona voters dropped their GOP voter registration in nine days after the Capitol attack." And in the days following January 6, 4,600 voters dropped off the Republican rolls in Colorado, 6,000 in North Carolina, and 10,000 in Pennsylvania. NPR, who reported the data, noted that this was specific to the GOP: "there was no comparable effect with any other party." This isn't just bad news for Republicans on the ballot in 2022—it's bad news for the future of the party, because it may signal that more moderate Republican voters have simply given up on fighting against the fringes over the direction of the party. 
It's Gerrymandering with a 'Guh': The Census Bureau announced that it wouldn't be able to determine how many congressional seats each state gets for the next ten years until April 30, due to a lack of data. That's a problem. Ally Mutnick at Politico summed up the ensuing chaos nicely: "43 states with more than one district must redraw 428 seats as quickly as possible before the 2022 primaries. But they can't begin until they know the population size per seat, numbers that should have been available by Dec. 31." And that means neither party can be quite sure which seats will be their "top tier" pick-up seats and where they need to recruit candidates—our main topic for this week's newsletter! But not to worry, there will still be endless litigation over the lines that will drag out for years—the Supreme Court was still deciding cases from the 2010 census lines as recently as 2017.
Rubio Gets A Walk: Speaking of candidate recruitment, Democrats don't seem to have any takers to challenge Sen. Marco Rubio in 2022, potentially saving Republicans more than $100 million if they don't have to seriously defend the seat with the Senate majority on the line. Marc Caputo, the most well-sourced guy in Florida politics in my opinion, reported last week that "President Joe Biden and Senate Majority Leader Chuck Schumer are trying to recruit one of two Orlando-area congresswomen—Val Demings, who was on Biden's vice-presidential shortlist, and Stephanie Murphy—to challenge Rubio, but so far they've been noncommittal." So far, Caputo said, other potential candidates are more keen to run against Ron DeSantis for governor. Why is governor—another wildly expensive statewide race—viewed as easier? It's all about Miami-Dade County, where Democrats have to run up their vote to stand a chance of winning statewide. "Once a Republican starts taking a chunk of the Hispanic vote, they're almost unbeatable. And with Marco being from Miami-Dade County, it's just really difficult to get there," a state Democratic operative told Caputo. 
Ticket Splitting from 2020: Echelon Insights released some great data on voters who either voted for Donald Trump and a Democratic senate candidate or Joe Biden and a Republican senate candidate. Not surprisingly, Republican candidates overperformed Donald Trump by a 1.4 point margin. But that includes folks like Susan Collins, who ran 17.7 points ahead of Trump in Maine and Ben Sasse, who ran 17.3 points ahead of Trump in Nebraska. Overall, Echelon noted that "Republican Senate candidate overperformance happened most consistently in suburban and urban areas across the country," while Trump overperformance "tended to happen in rural areas." What that often meant was that the raw numbers for the Senate and presidential votes looked similar, but actually there was "significant split-ticket voting running in both directions, tied to the education gap."