The Sweep: Primary Day in New Hampshire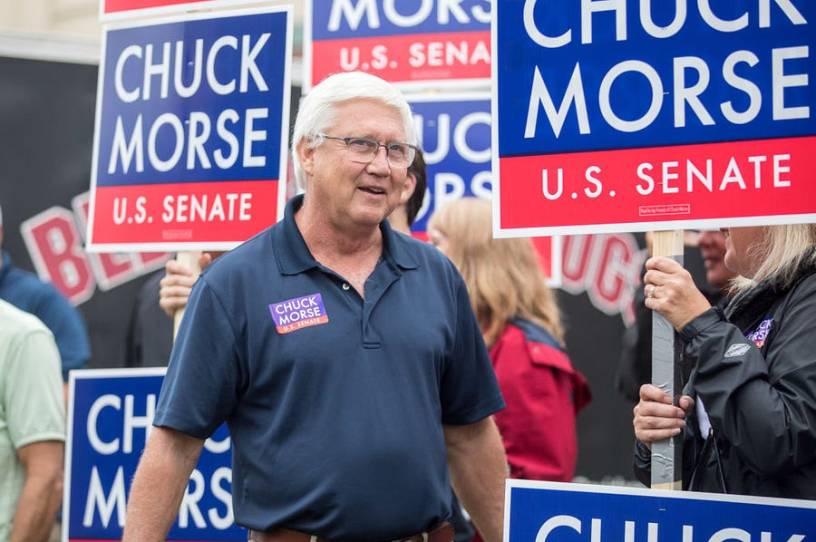 It's primary day in New Hampshire! (And also Delaware and Rhode Island, but they don't have fun Senate contests to discuss so we're going to ignore them completely.)
First, let's revisit the math: If Republicans hold onto all of their current seats (Ohio, Pennsylvania, Wisconsin), they still need to pick up one seat currently held by Democrats. Earlier this year, Republicans had a lot of their eggs in the Georgia and Arizona baskets but these days they are looking to diversify their portfolio. That's where Nevada, Colorado, and New Hampshire come into play. If Arizona pulls away from Blake Masters or a flailing Mehmet Oz candidacy in Pennsylvania requires the GOP to grab two seats, these states are next on the list. But how realistic are Republican chances in any of them? 
The answer to that question, at least in New Hampshire, depends almost entirely on the outcome tonight. 
The Republican Senate primary has come down to Chuck Morse—the state Senate president who is backed by state and national Republicans—and Don Bolduc—the Trump-style election denier who was leading the polls by double digits heading into the final stretch of the race. Obviously, Republicans think Morse is their only real shot to beat Democratic incumbent Maggie Hassan in November—or at least to make national Democrats spend a lot of money to defend the seat, which could leave a seat like Georgia or Arizona more vulnerable.