The Sweep: The 2020 Election in Seven Graphics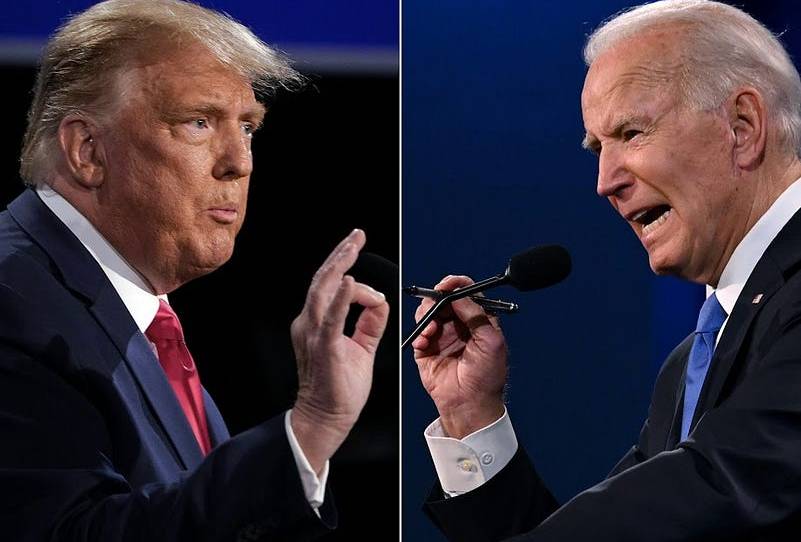 I hope everyone had a wonderful and healthy Thanksgiving—healthy, in this case, referring to COVID-19 and not the number of sticks of butter that were used. Lots to be thankful for over here, including all of you who subscribe to this newsletter and especially the comments section, which I consume with joy every Wednesday … and it turns out the Brisket loves pumpkin. 
Over the course of the week, I was thinking about the month that felt like it lasted a year in the year that felt like it lasted a decade. There's so much data to sift through, and we've still got the two Georgia races to grapple with. But another thing I am particularly grateful for this season are the folks who can make all that data sing by visualizing it in new ways or just ways to help us make sense of it. So this week's newsletter is dedicated to the seven graphics that made me stop and think the most this week. 
In case you didn't notice: the polls were wrong again. This graphic highlights just how skewed the polls were against Republicans in 2020 by state. The national polls are under "US" and are just right of center. After two cycles in a row of such large misses despite assurances from polling companies, expect a lot of polling caveats from the media and pundits for the next four years. (Via Bruce Mehlman, former Assistant Secretary of Commerce for Technology Policy under President George W. Bush.)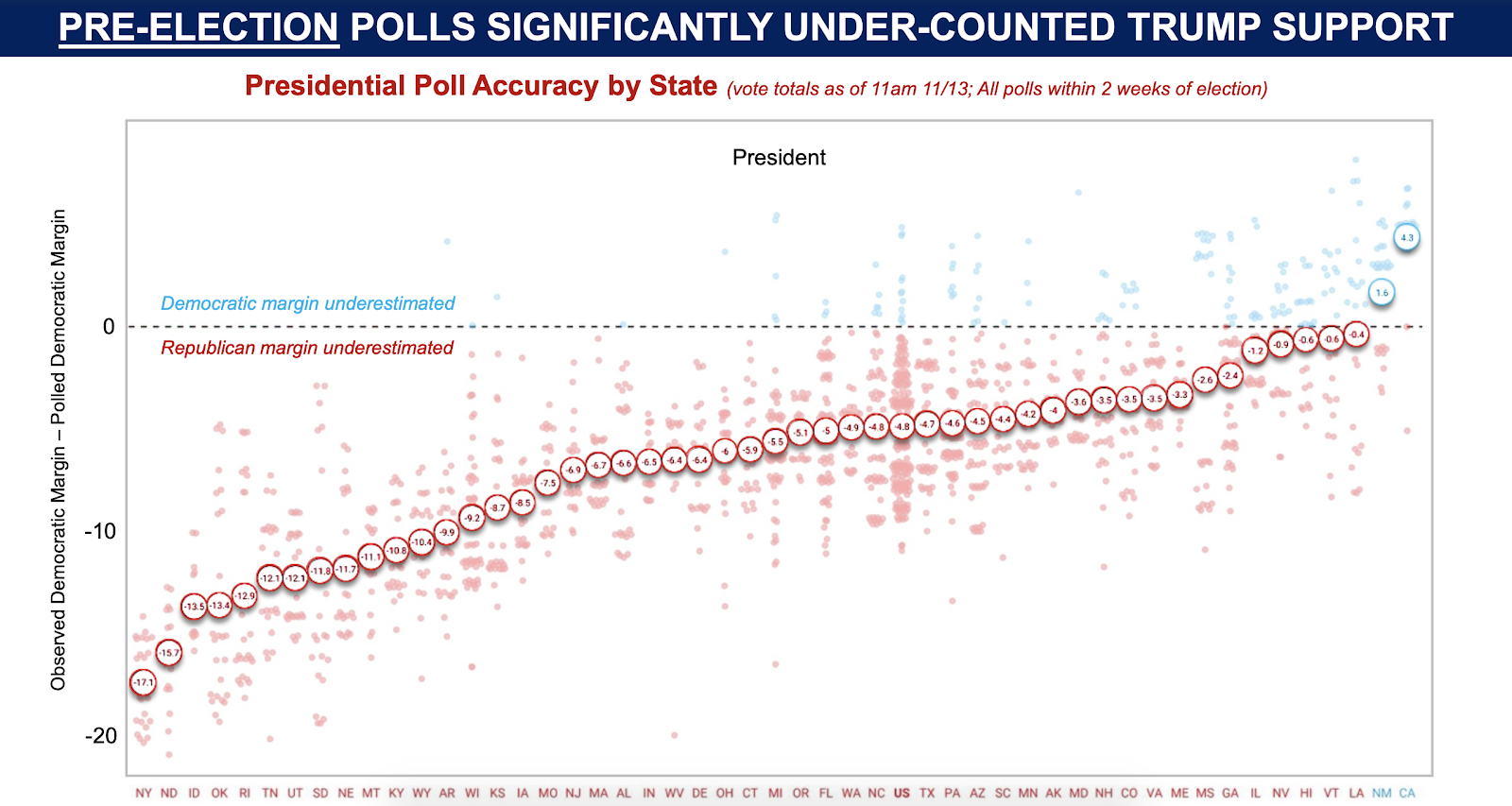 The polarization continues and accelerates. The Wall Street Journal looked at landslide counties since 1980—places where either presidential candidate won by at least 20 points more than their national total. In 1980 (first graphic), voters in landslide counties accounted for about 4 percent of the vote share—or 391 counties nationwide. By 2016, that number had risen to 30 percent, and it was the first year there were more landslide counties than counties that were within 5 points of the national outcome. This November (second graphic), there were 1,726 landslide counties—equaling 35 percent of voters. (Via the Wall Street Journal.)
Get every newsletter and all of The Dispatch. Support quality, fact-based journalism.
Get Started
ALREADY HAVE AN ACCOUNT? SIGN IN