The Sweep: The Gender Gap Takes Off Under 30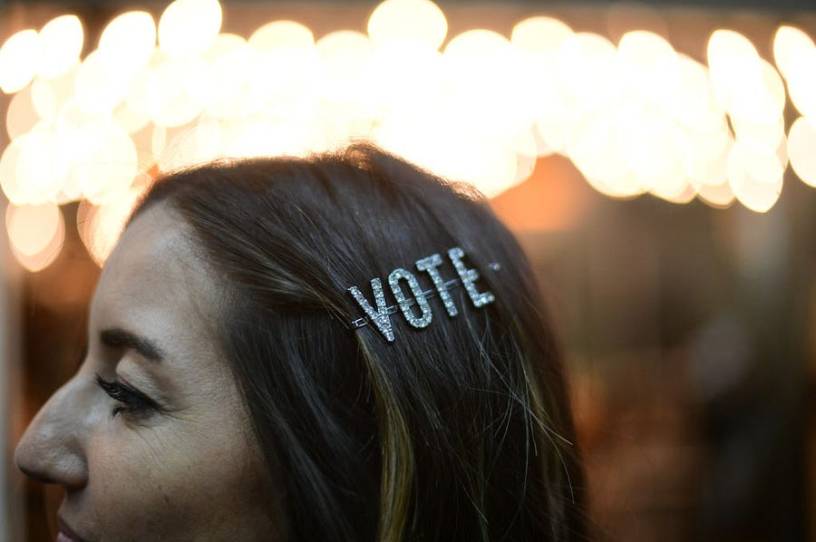 The gender gap may seem like headline news when we look at election results, but break it down by generation and it jumps off the page. As pollster Daniel Cox put it, "young women have become significantly more liberal over the past decade whereas the political identity of young men has remained largely unchanged over time." Politics is almost certainly the tail, here, and not the dog. Women outnumber men in college—enrolling six women for every four men. Women are more likely to identity as LGBTQ—"only 56 percent of young women are exclusively attracted to men, compared to three-quarters of young men who say they are only attracted to women." Young women are less likely to get married or to affiliate with any religion. Politics is just one piece of the puzzle, but watch this cohort as they enter the age of higher voter turnout.
Follow the Money
There are a lot of reasons not to put much stock in polling right now. It's only July, for one. Then there's the dropping response numbers. And the "getting races wrong" part too. So if you're looking for another way to think about races right now, follow where the campaigns are putting their money. Not because I think the money is meaningful in and of itself. As I've said before, we've reached a point of highly diminishing returns in a lot of these races. But where campaigns are spending their money can tell you a lot about where they think the race is—and they've got a lot more than polling to base their spending on. Registration numbers, volunteer signups, open rates on emails, etc. 
Which is why it's fascinating to see that "Washington's Democratic Sen. Patty Murray, meanwhile, has spent more than $1 million on television ads in recent weeks" and "a Democratic super PAC has poured $3.9 million into television ads in the Republican primary race to help Ron Hanks" win the GOP nomination in the Colorado Senate race. The hope is that the abortion-outlawing, election-denying option would be the easier candidate for Democratic Sen. Michael Bennett to beat in the fall. Mind you, Joe Biden carried Colorado by 14 points and Washington by 20 points (Audrey's working on a story about this now—stay tuned.) But two years later, 56 percent and 53 percent of voters in those respective states disapprove of his job performance and Democrats are clearly getting nervous. 
I doubt either of these states will flip, but winning them by 3-5 points will require Democratic money, resources, and attention that will get pulled away from states like Wisconsin and Ohio. 
Get every newsletter and all of The Dispatch. Support quality, fact-based journalism.
Start Your Free Trial
ALREADY A PAID SUBSCRIBER? SIGN IN