The Sweep: The GOP 2024 Primary Primer, Part Two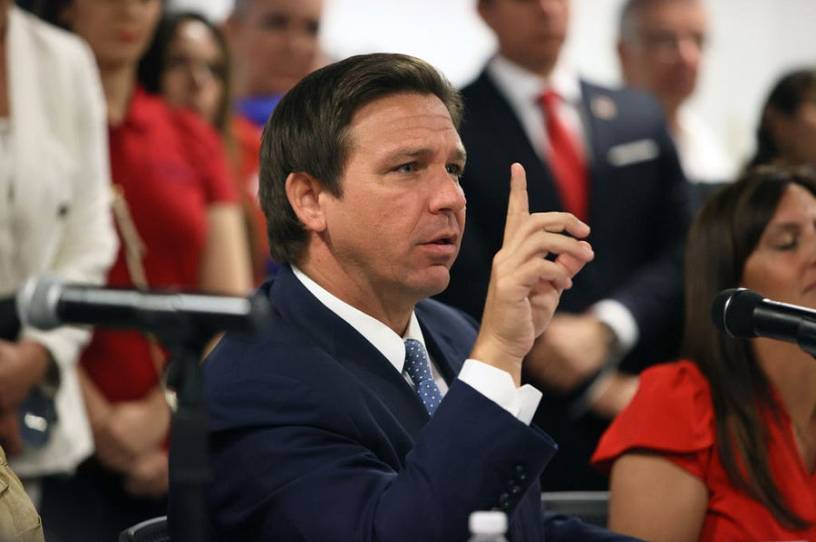 Welcome back! As I mentioned last week, we are spending the next few newsletters giving you the first look at the possible field of the 2024 Republican presidential primary. 
Last week, we covered four Senators: Hawley, Cruz, Cotton, and Scott. A few of you (a full stampede, actually) complained that several senators were left off the list. What about Florida Senator Rick Scott, who seems to keep popping up in Iowa? Florida's other senator Marco Rubio, "The Republican Savior"? Nebraska senator and Trump skeptic Ben Sasse? 
Here's what I have to say to that: Sure, any of those guys could run too. I think the idea of Florida having all three top electeds—the governor (see below) and both senators—running is insane, making it all the more likely to happen. The 15-plus candidate batch we are covering isn't comprehensive, but it is the list of candidates I'm most interested in watching and whose candidacies could change the trajectory of the race as a whole. Plus, I reserve the right to revisit our candidate list repeatedly over the next … 29 months. 
Next week, we'll take on former Trump officials like Mike Pompeo and Nikki Haley, and later we'll get to the moderates such as Larry Hogan and Chris Christie—plus our celebrity bracket with Tucker Carlson and Dave Portnoy. But this week, we've got …