The Sweep: Why Run if You're Not Going to Win?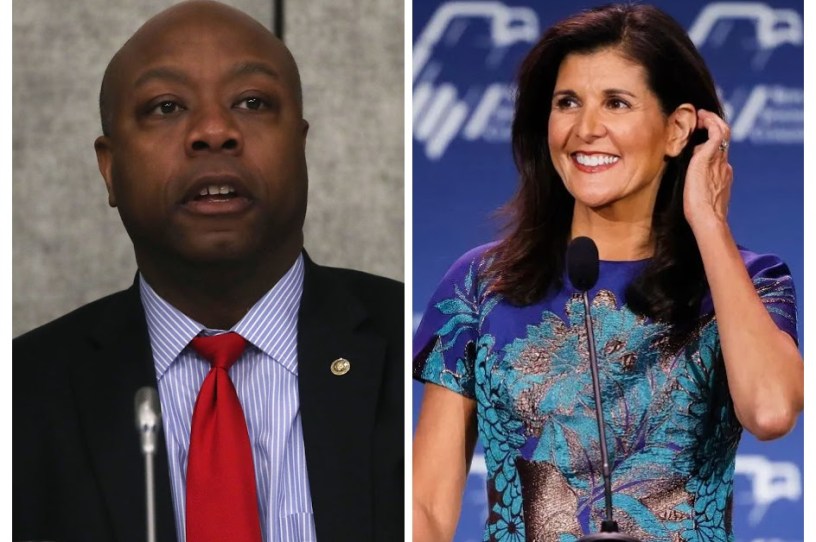 Sen. Tim Scott and former South Carolina Gov. Nikki Haley. (Photos from Getty Images)
Appetizer
The 22nd Amendment to the U.S. Constitution reads:
No person shall be elected to the office of the President more than twice, and no person who has held the office of President, or acted as President, for more than two years of a term to which some other person was elected President shall be elected to the office of the President more than once.
What does that mean? It means that if Donald Trump wins in 2024, he can't run again. If Republicans nominate Trump this time around, they are voluntarily giving up the incumbency advantage in 2028. Ronald Reagan, Bill Clinton, George W. Bush, and Barack Obama all won second terms. Since Jimmy Carter lost to Reagan, only George H.W. Bush, who was arguably a third term, and Trump have failed to win a status quo vote for a second term. As in, Republicans would be massively handicapping themselves for the next go round.
Mike Pompeo has already started a soft launch along these lines. "We will nominate someone who is decent and serious and thoughtful and ready to crush it for eight years," he told a New Hampshire radio show. I'd argue that's a little too subtle for most normal, non-pocket-Constitution-carrying primary voters to pick up on. (Of course, maybe that was the point and Pompeo's political operation campaign then pitched the line to NBC, which is why it led their story?)
Get every newsletter and all of The Dispatch. Support quality, fact-based journalism.
Start Your Free Trial
ALREADY A PAID SUBSCRIBER? SIGN IN