What's the Deal with the Plea Deals?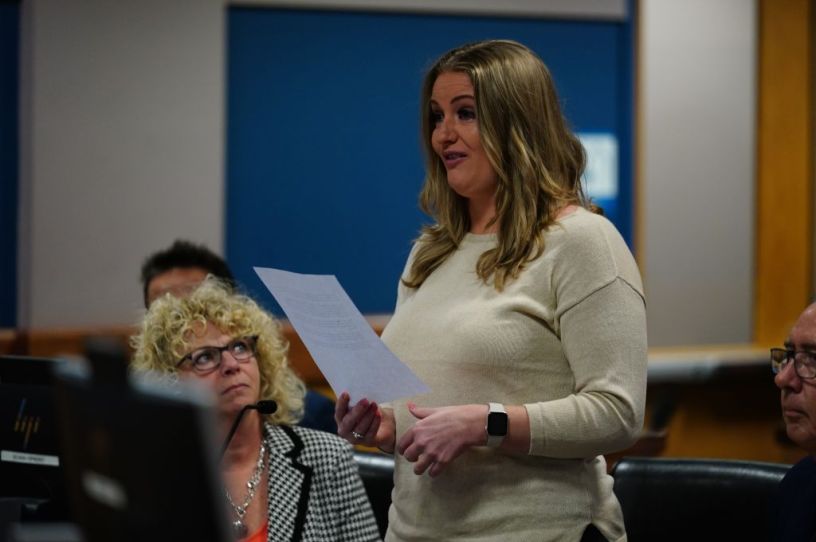 Jenna Ellis reads a statement after pleading guilty to a felony count of aiding and abetting false statements and writings, inside Fulton Superior Court Judge Scott McAfee's courtroom on October 24, 2023 in Atlanta, Georgia. (Photo by John Bazemore-Pool/Getty Images)
Welcome back to The Collision. It's been quite a week, and we're not even talking about all the machinations within the House Republican conference to finally (finally!) select a new speaker of the House. On tap today: plea deals, immunity deals, and a couple of remarkable moments in Donald Trump's civil trial in New York. Let's dive in.
The Docket
Please Plea Me
In the days since Sidney Powell, Kenneth Chesebro, and Jenna Ellis entered their guilty pleas in Fulton County, there's been plenty of commentary about what it means that three lawyers in Trump's orbit have agreed to testify against the former president.
On the one hand, Team Exploding Fireball will tell you that this is proof that Donald Trump is about to go down. His co-defendants, after all, keep pleading guilty to crimes that prosecutors have linked to Trump himself. Of course, members of Team Exploding Fireball are usually the same people who treated every development in the Mueller investigation as evidence that the special counsel was about to release proof that Trump had illegally colluded with the Russians to influence the 2016 election. 
On the other hand, Team Dud will tell you that the guilty pleas in Georgia are proof that Fani Willis' case is incredibly weak. After all, she did charge these people with a zillion felonies worth 20 or more years in prison, and now they're writing an apology letter with no prison time. That said, it can be hard to see so many guilty pleas and think it's all good news for the former president. 
You're out of free articles
Create an account to unlock 1 more articles