Trials and Primaries and Motions, Oh My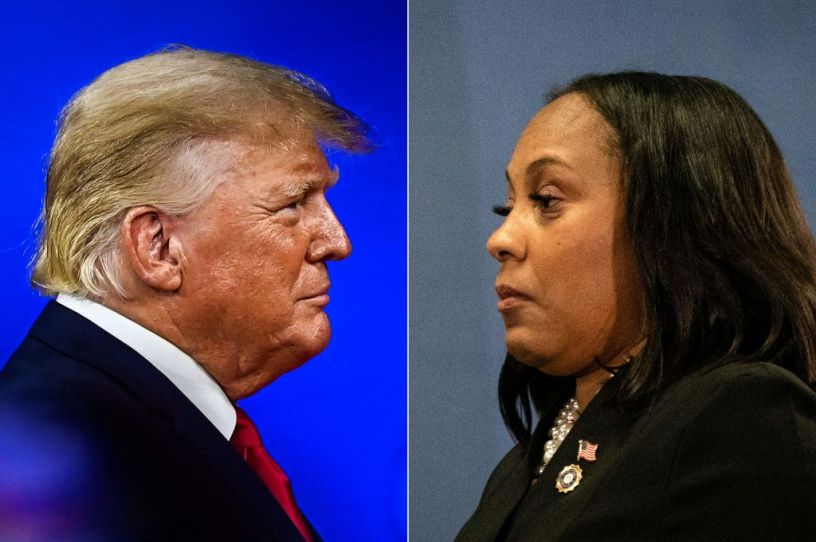 Former US President Donald Trump in Orlando, Florida, on February 26, 2022 and Fulton County District Attorney Fani Willis on August 14, 2023, in Atlanta, Georgia. (Photos by Chandan Khanna and Christian Monterrosa/ AFP/Getty Images)
Welcome back to The Collision! We took a brief hiatus while the internal machinations in the House Republican conference took center stage, Sarah had a little time away from work with her newborn, and Mike went on vacation. And while there doesn't seem to be any chance Congress is going to get its act together any time soon, we're at least both back in the saddle.
We want to use this week's issue to lay out a roadmap for readers—and ourselves—of what the next several months of legal maneuvering and presidential politics will look like. But first, let's play some catch-up.
The Docket
A Full Calendar Ahead
With Donald Trump facing four indictments and a primary season, there's a lot of upcoming dates to keep track of. When will the trials start? What sort of additional important motions can we expect, and by when will they be filed? How will the trials affect the caucuses and primaries, and vice-versa?
With the caveat that some (and maybe several) of these dates are not set in stone, we thought it'd be helpful to provide a chronological timeline for what to expect and when to expect it. This isn't an exhaustive list, but hopefully it's a start for readers to orient themselves around this very unusual start to a presidential election.
You're out of free articles
Create an account to unlock 1 more articles