Crunch Time for Congress as Deadlines Loom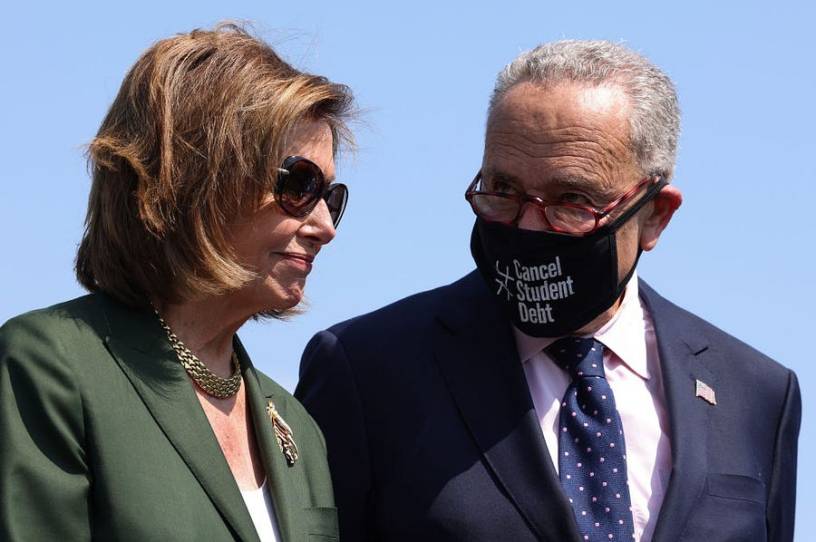 Both chambers of Congress are back in session, and your Uphill team is looking for suggestions for shoes that will allow us to comfortably roam the halls of the Capitol and look professional at the same time. Let's get to the news.
Congress's Heaping Pile of Homework
Members of Congress are gearing up for a very busy and chaotic legislative sprint in the weeks ahead. Take it from Rep. Peter DeFazio, Democrat from Oregon and chair of the Transportation and Infrastructure Committee: "I've been here for cliffs and crises and wars, and this is going to be the biggest mashup we've ever had since I've been here, with the debt limit, with the government shutdown, with reconciliation and with infrastructure," he said. "And I have no idea how it all works out."
For the first time since July, both chambers of Congress are back in session, and there is plenty on the to-do list—including a bill to keep the government funded and suspend the debt ceiling, while Democrats seek to advance President Joe Biden's sweeping $3.5 trillion infrastructure and social investments package and finalize a $550 billion bipartisan infrastructure bill that focuses on traditional items like roads, bridges, and airports.
Let's look at the deadlines we know of: