January 6 Committee Democrats Seek Records from GOP Lawmakers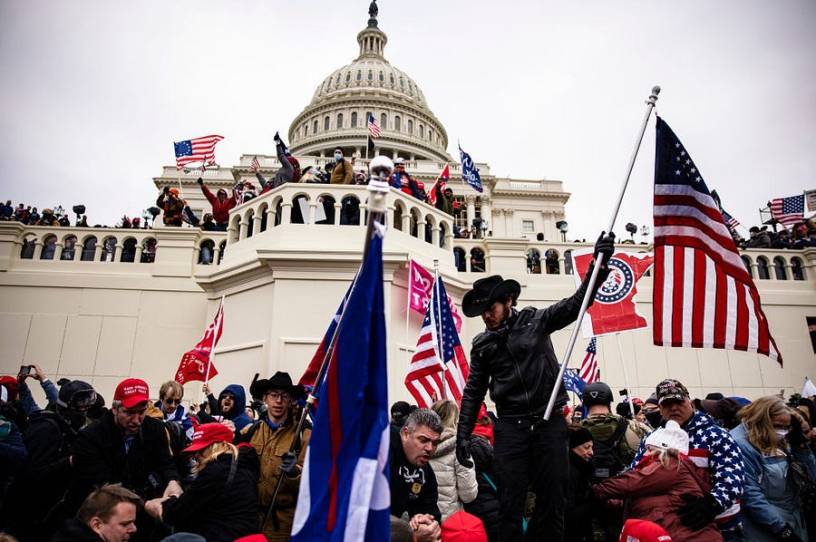 For the first Tuesday in 20 years, there are no American troops in Afghanistan. Let's get to the news.
January 6 Select Committee Heats Up
On Monday, the Democratic-led House committee investigating the January 6 attack on the U.S. Capitol issued a wide-ranging request to a group of telecommunication companies asking for records connected to the riot to be preserved. The committee is seeking the records of those who participated or may have had a hand in planning the attack, as well as those who participated in January's "Stop the Steal" rally that preceded it.
The 35 companies the committee is querying include AT&T, T-Mobile, and Verizon, as well as social media companies like Apple, Signal, Google, and Twitter. The request seeks information such as records of incoming and outgoing calls, metadata, text messages, and emails ranging from April 1, 2020, to Jan. 31, 2021. The letters to companies also note that they are seeking records of individuals as well. Although the specific names were redacted from the orders, Committee Chairman Bennie Thompson told reporters last week that members of Congress would likely be included in the records request.
On Monday, CNN first reported that the records request included GOP Reps. Lauren Boebert of Colorado, Marjorie Taylor Greene of Georgia, Jim Jordan of Ohio, Andy Biggs and Paul Gosar of Arizona, Mo Brooks of Alabama, Madison Cawthorn of North Carolina, Matt Gaetz of Florida, Louie Gohmert of Texas, Jody Hice of Georgia, and Scott Perry of Pennsylvania.