As Xi Professes a Commitment to 'Multilateralism,' the U.S. Counters With a Dose of Reality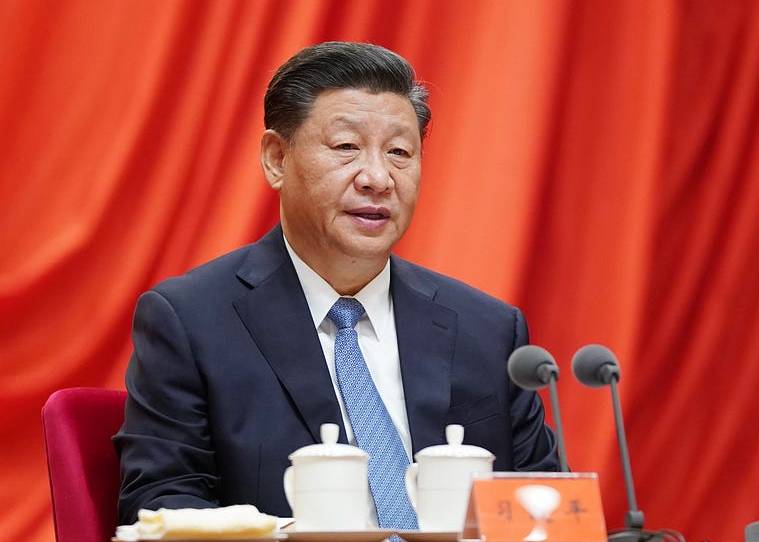 On January 25, Chinese leader Xi Jinping addressed the World Economic Forum in Davos. The title of his speech, "Let the Torch of Multilateralism Light up Humanity's Way Forward," says much about how Xi hopes other countries will perceive his nation. As I've written in the past, Xi has co-opted the language of liberal-minded internationalists. His most recent speech is a good example of this practice, as he used the words "multilateral" and "multilateralism" on at least a dozen occasions, while portraying China as the nation most interested in upholding "the common values of humanity,"—namely, "peace, development, equity, justice, democracy and freedom." Yes, Xi—the same man who is currently overseeing the oppression of minorities in Xinjiang and a crackdown on dissidents in Hong Kong—actually claimed those values as his own. At times, Xi's rhetoric could have even passed for that of an American progressive, as he emphasized the importance of combating climate change and promoting "green development." 
It's not clear if anyone accepts Xi's portrayal of the Chinese Communist Party (CCP) at face value. It is clear that many American officials aren't buying his routine.
In the waning days of the Trump administration, the National Security Council declassified and released a memo titled "U.S. Strategic Framework for the Indo-Pacific." The framework summarizes the overall strategy devised by the U.S. government for countering China's rising power and other related issues. There is a dramatic contrast between the worldview portrayed in Xi's speech and the path forward that U.S. security officials lay out for "upholding the values of humanity." 
In his speech this month, Xi spoke as if the CCP's authoritarian model could be easily integrated with democracies in a unified league of nations. He claimed that all nations "should stay committed to international law and international rules instead of seeking one's own supremacy." Xi held up the United Nations, the World Trade Organization, and the World Health Organization as the cornerstones of a world order.