How China's Quest for Dominance Is an All-Encompassing Threat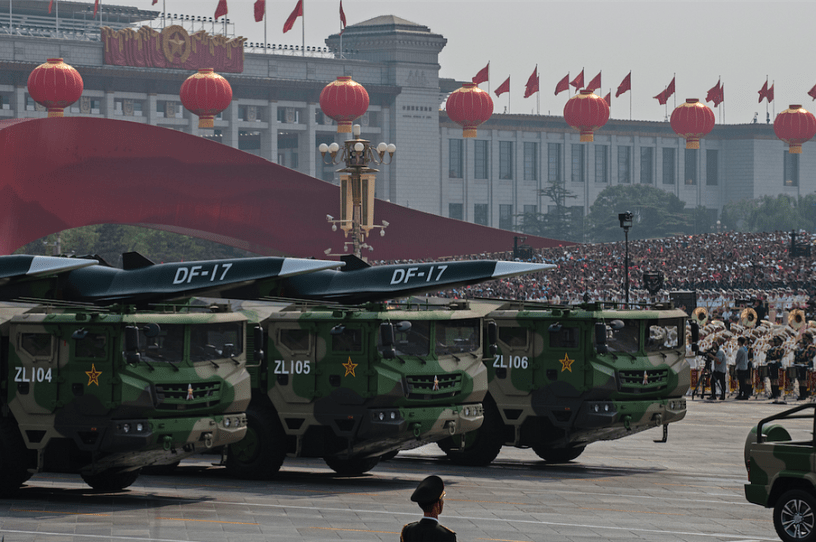 Years from now, we may look back at the first weeks of 2020 as a key juncture in the history of America's "great power competition" with China. On Feb. 6, the Center for Strategic and International Studies (CSIS) hosted the China Initiative Conference, during which America's top law enforcement and counterintelligence officials made their case to the public. The U.S. government is attempting to marshal a countrywide defense against China's spy war—a systemic initiative to undermine the American economy and national security.  
Over the course of nearly four hours at the CSIS headquarters in Washington, various speakers, including Attorney General William Barr and FBI Director Christopher Wray, explained the myriad ways Chinese subterfuge is eroding America's technological and military dominance. This isn't the work of a few spies. Xi Jinping and his lieutenants are employing multiple stratagems, from buying off professors at American universities, to stealing the personal identifying information for nearly half of all Americans, to surreptitiously acquiring intellectual property and trade secrets. 
None of these are hypothetical threats. The Department of Justice (DoJ) and FBI are investigating dozens of cases. During the first weeks of 2020 alone, the feds arrested one of America's top nanoscientists, added an alleged Chinese spy who studied at Boston University to America's Most Wanted list, and charged four Chinese military spies with plundering the databases of Equifax, the consumer credit reporting agency. 
We will delve into some of these cases a bit more below. But first, I'd like to draw attention to the presentation given by William Evanina, the director of the National Counterintelligence and Security Center (NCSC). This is a man at the center of America's response to China's spy war. And his warnings should be heeded.