Our Best Stuff From the Week We Started Going Back Uphill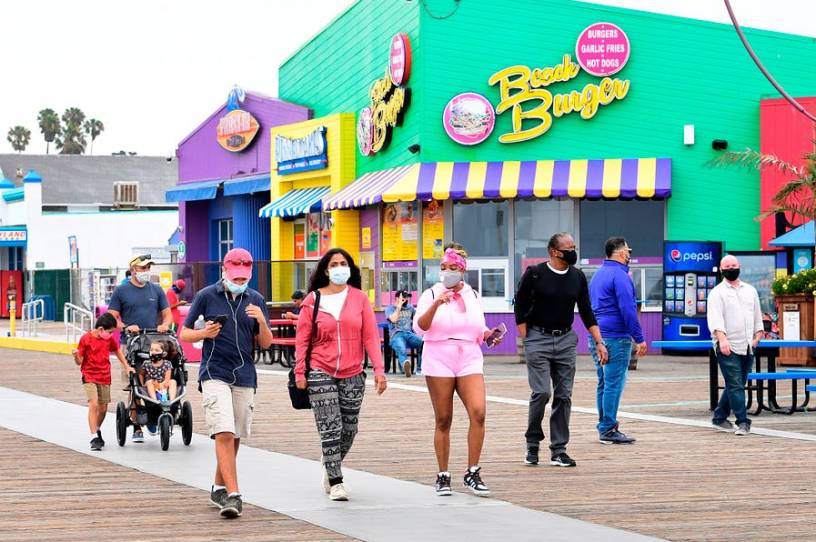 The news was sudden and yet totally unsurprising. Friday morning, Texas Gov. Gregg Abbott announced the state would close bars and scale back on restaurant capacity, and Florida Gov. Ron DeSantis suspended drinking in bars (establishments can sell alcohol to go). Both states, along with Arizona and several others, have seen a sharp increase in COVID-19 cases in the last few weeks, spikes that can't be explained away just by increased testing. 
We've seen an increase in cases here in Ohio, too, which, while not as drastic as those states, concerns me. All along we've been one of the "good" states, with everyone heaping praise on Gov. Mike DeWine. (Well not everyone. Some folks took to protesting outside the home of our health director, Amy Acton.) 
I'm no epidemiologist and I don't even play one on Twitter, but I suspect there are several reasons for this. States couldn't stay locked down forever—and it goes beyond people "selfishly" wanting haircuts or to eat out. The economic harm is real, and we'll be paying for it as a society for years. And it's summer! Nice weather is even more enticing after being cooped up for two months. And while there are indications that—thankfully—the protests that sprang up in response to George Floyd's death have yet not led to widespread outbreaks as feared, I'm going to risk saying something unpopular. My hunch is that the politicians and public health officials who downplayed that risk when we couldn't be sure, who excused protests as important enough to break protocol, sent a message to people who'd spent the previous months being told the opposite. People couldn't be with their loved ones when they died, and couldn't have funerals for them. Our kids had to endure woefully inadequate distance learning and businesses went under, but all of a sudden it was like the virus had a conscience? Megan McArdle put it the best at the time: Whether the protests caused a spike or not themselves, social distancing was over. 
I hate that the pandemic has become as political as it has. Yes, it was Democratic governors—Andrew Cuomo and Gretchen Whitmer—whose states probably handled the initial outbreak worse than anyone. And now it's mostly Republican governors whose states are going to have to lock back down. We can pick apart their decisions and see where ideology or political fealty came into play but at the end of the day, people—Democrats, Republicans, and people who don't even care about politics!—are dying and our economy is suffering. 
Get every newsletter and all of The Dispatch. Support quality, fact-based journalism.
Get Started
ALREADY HAVE AN ACCOUNT? SIGN IN