Our Best Stuff on Biden's Speech, Emergency Powers, and Iran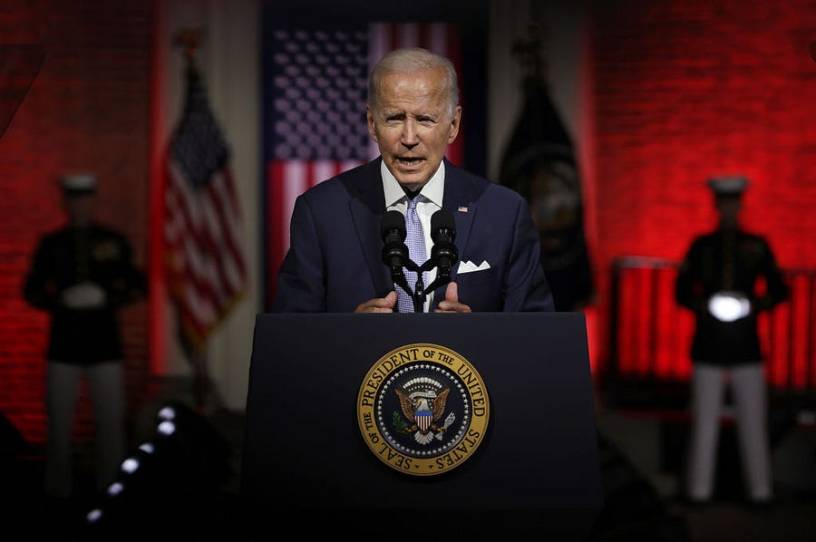 Hello and happy Sunday. I don't know how you spent your Friday evening, but if you weren't watching Serena Williams' U.S. Open match, you missed out. Williams, the greatest women's tennis player of all time with 23 Grand Slam titles and $94 million in career prize-winnings, was playing in her final major. She lost in three sets to Australian Alja Tomljanovic, but she demonstrated incredible grit throughout the match and especially in the final game. Tomljanovic led 5-1 in the final set and had multiple opportunities to end the match, but Williams held her off for about 15 minutes. 
Williams, 40, has not entirely ruled out playing the future, but she has shown she has nothing left to prove. She turned professional at the age of 14. She won her first major—the U.S. Open, coincidentally—when she was 17. In 2017, she won the Australian Open soon after learning she was pregnant. She has struggled with injuries in recent years, but her run through the U.S. Open—especially her final match—is a testament to her perseverance. 
She's not the only elder statesman of the sports world grabbing headlines this summer. Baseball has Albert Pujols. Pujols, 42 and a three-time MVP, returned to the St. Louis Cardinals, for whom he played for 11 seasons before free agency/trades took him to the Los Angeles Angels (then briefly the Dodgers), for his final season and he's closing in on 700 home runs. Only three players—Babe Ruth, Hank Aaron, and Barry Bonds—have hit more. 
In another example that made me feel especially old, Sports Illustrated featured LeBron James and his sons on the cover of this week's issue. The gist of the article? James, 37, wants to hang out in the NBA long enough to play with Bronny and Bryce. (I'm old enough to remember LeBron himself being on the cover of SI when he was in high school.)