Our Best Work From a Very Tense Week for America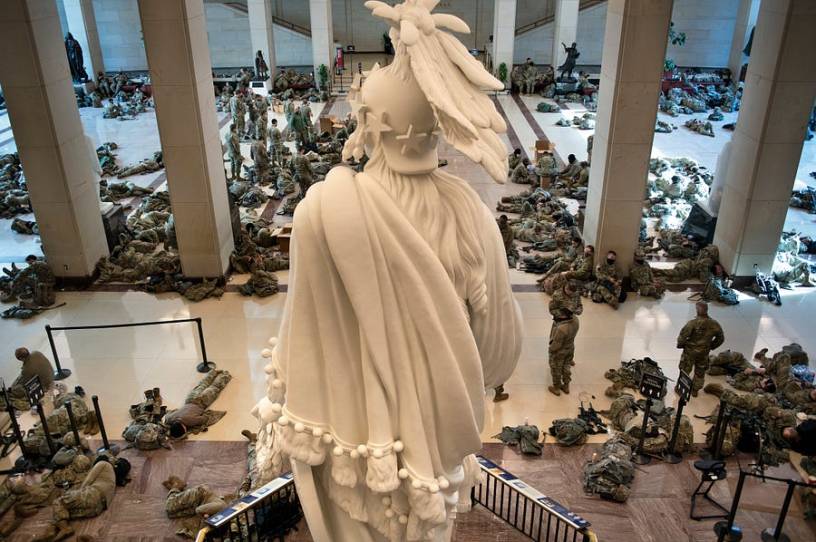 After Donald Trump surprised everyone by winning the 2016 election, I joked that "Well, if nothing else, the next four years should provide some interesting civics lessons."
Folks, I'm sorry. I'm not usually right about such things.  
My joke wasn't entirely a dig at the new president. But he had never held elected office, and some of his early priorities—a border wall that Mexico would pay for, a Muslim travel ban—seemed destined to invite legal and legislative challenges. And Democrats had not taken the election results well. In fact, on January 20, 2017, the Washington Post ran a story headlined, "The effort to impeach Donald Trump has begun." Trump's term began at noon that day; the story has a timestamp of 12:19 p.m. 
We're quickly approaching our next Inauguration Day, and the civics lessons keep coming. On Tuesday, the House voted to impeach Trump on a single count of incitement to insurrection. Because the impeachment comes so close to the end of his term, and because the Senate won't be back until Tuesday, there have been questions about convicting a president who is already out of office. Meanwhile, Trump is being investigated by both the Manhattan district attorney and the state of New York over his business practices, and the New York Times reported Friday that Georgia officials are considering investigating Trump over his phone call to Georgia Secretary of State Brad Raffensperger, in which he pleaded for Raffensperger to "find" enough votes to overturn Biden's victory in the state and threatened him if he didn't.