Friday Brief for 22 October 2021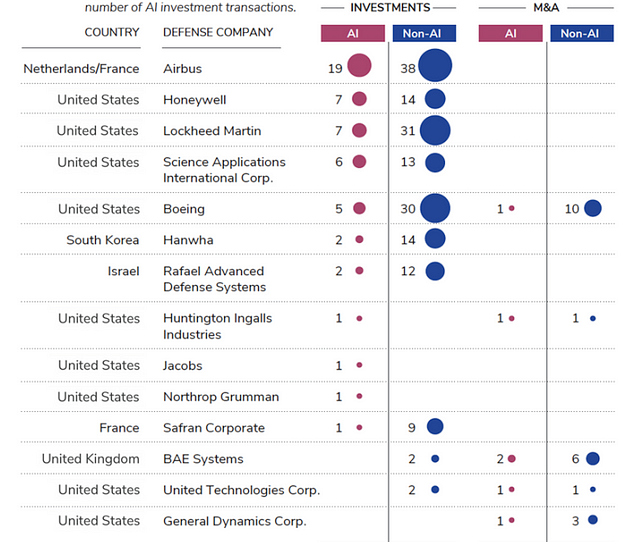 ---
🚨🚨🚨Heads Up🚨🚨🚨
I joined Steve Hayes and Sarah Isgur on The Dispatch podcast to talk about the latest on China's hypersonic missile test, my views on the growing tensions between Washington and Beijing, and how the U.S. Intelligence Community thinks about these things. Be sure to listen and linked below is my op-ed from earlier this week.
---
Tech Terms
Fork (fôrk) — In software development, a fork is a new application developed from an existing one. When an application is "forked," it creates a new, separate program, rather than a new development branch.
---
Defense Companies Are Not Buying AI
What's New: A new report by the Center for Security and Emerging Technology (CSET) maps how the globe's top 50 defense companies are approaching artificial intelligence (AI).
Why This Matters: Oddly, it appears very few of these companies are investing in or acquiring private AI companies — neglecting a critical pathway to private sector expertise and capabilities.