A Brief History of a Bullheaded President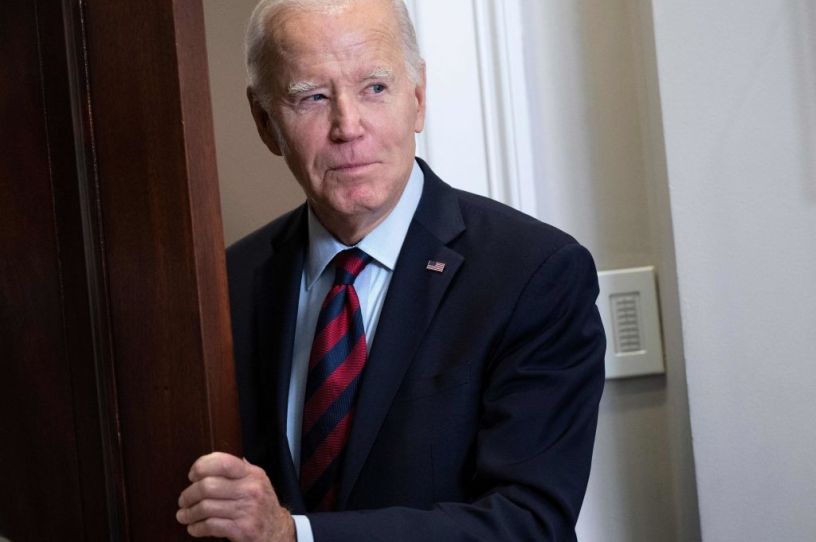 President Joe Biden pauses after speaking in the Roosevelt Room of the White House October 4, 2023, in Washington, D.C. (Photo by Brendan Smialowski/AFP/Getty Images)
Franklin Foer's The Last Politician: Inside Joe Biden's White House and the Struggle for America's Future channels the genre made famous by the Washington Post's Bob Woodward: the close-to-simultaneous account of an administration's inner workings. It's a history—with an emphasis on the lower-case "h."
That's no surprise for a book of its kind. So much depends on whom the author is talking to and how much they are willing to divulge. If the individuals dealing with Iran or border security are tight-lipped or not made available, there will not be much about Tehran or Eagle Pass, Texas, to put on the page. A more definitive history of Biden's early presidential years will have to wait until internal documents, oral histories, diaries, and memoirs make their way into the public domain.
While The Last Politician may not be serious history, it is a remarkably honest account of Biden the president. Foer clearly depicts the boy from Scranton's grand ambitions and just how temperamental, gaffe-prone, insecure, and obdurate the grown-up version has become. But although it's no surprise that a president might have large ambitions or testy moments given the pressures of the job, there is a significant gap between Foer's portrayal of Biden as president and the somewhat grandfatherly, empathetic, and personally decent persona that Biden the candidate—or even Biden of the inaugural address ("unity is the path forward")—had presented to the country at large.
Foer's central thesis argues that while Biden's policy plans for the country were transformational—"passing monumental legislation, breaking with economic orthodoxy, redirecting [the country's] foreign policy"—Biden's methods for getting those plans enacted are old school. Biden was never going to be an "antipolitician" a la Barack Obama and Donald Trump, but rather a politician turned president who would be willing to debate, deliberate, cajole, and, if necessary, compromise to get what he wanted. Joe was a man of the Senate, it was said, and those habits would carry over into the Oval Office. But, as Foer admits immediately, squaring those ambitions ("proving himself great") with "the tedious nobility of the political vocation" is not an easy thing to do.
You're out of free articles
Create an account to unlock 1 more articles