Analyzing Trump's Legal Challenges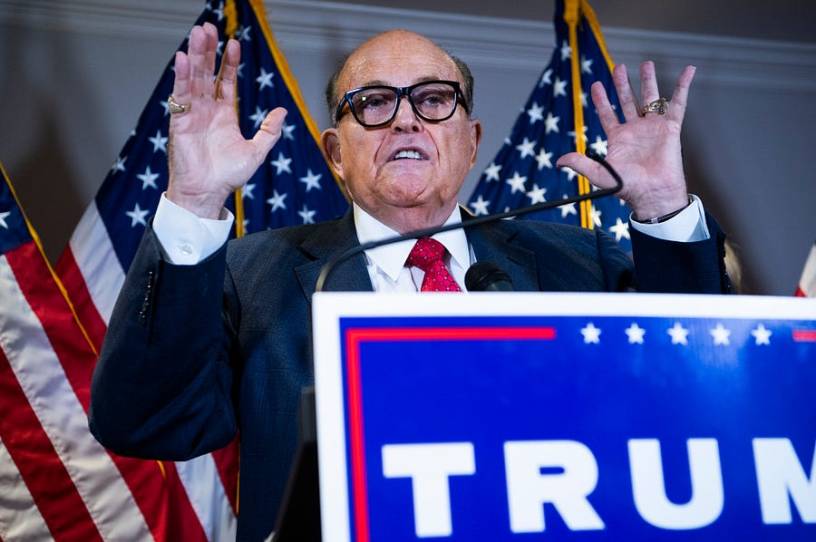 The 2020 presidential election was called for Joe Biden over Donald Trump by every major network decision desk on November 7, but the incumbent's campaign lawyers and their allies have spent the intervening five weeks flooding the courts with lawsuits seeking to overturn the results—attempting everything from stopping the count of absentee ballots, to blocking the certification of countywide vote counts, to tossing the results of the entire election.
They've fared poorly. The Team Trump winning percentage depends on who you deem a member of Team Trump and what you include in the tally. Marc Elias, a prominent election lawyer who runs a website called Democracy Docket, puts the count—as of the evening of December 9—at 1-55. That is, the Trump legal team has prevailed just once while losing 55 times.
But the Elias tally, popular on social media, counts virtually every court action, however trivial. His count, for example, would include losing a motion for an evidentiary hearing that was denied because the judge wanted to rule on whether she had jurisdiction first, meaning that—in theory—they could win that exact same motion at a later time. And while his Democracy Docket website is very useful in gathering and presenting many of the key documents from the flood of post-election litigation, he's a partisan Democrat active in many of the cases he's counting. Democracy Docket lists as sponsors/partners the Democratic National Committee, the Democratic Congressional Campaign Committee, the Democratic Senatorial Campaign Committee, and progressive activist group Priorities USA. (Our requests to Elias to discuss the criteria for his count went unanswered.)
The Dispatch team, led by our Advisory Opinion co-hosts Sarah Isgur and David French, conducted its own analysis. Instead of counting each successful motion as a win or each failed appeal as a loss, we looked at the cases from start to finish—or where they stand in the process.
Keep reading with a free account
Create a free Dispatch account to keep reading
Get Started
ALREADY HAVE AN ACCOUNT? SIGN IN