Are We Witnessing Another Iranian Revolution?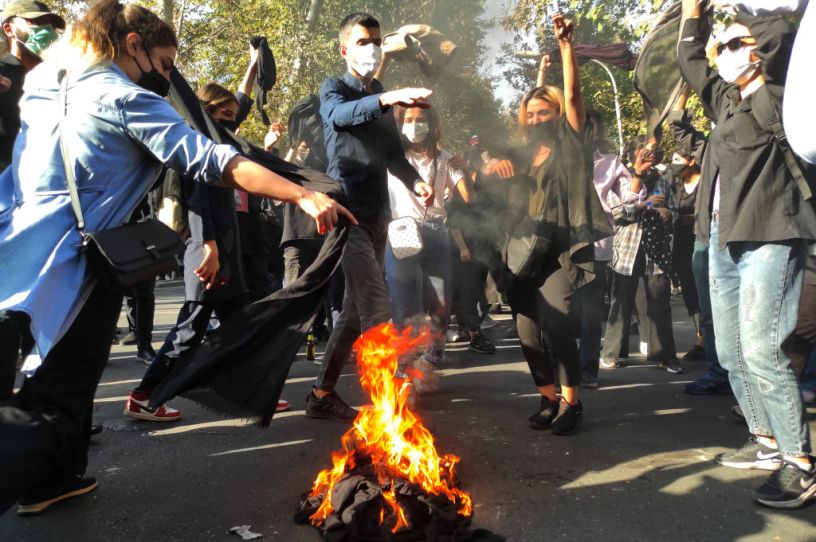 Iranian protesters set their scarves on fire (Photo by Getty Images)
Wednesday will mark the end of the 40-day mourning period for Mahsa Amini, but Iran's nationwide protests spurred by her death in custody on September 16 show no signs of slowing.
Iranian security forces have killed at least 215 people since the demonstrations' start, the Norway-based Iran Human Rights reported last week. Yet unrest persists.
Who is demonstrating and what do they want?
The mass protests' chosen slogan—"women, life, freedom"—strikes at the heart of the Iranian regime's theocratic rule. Women were among the first to protest the Islamic Republic after its revolutionary founder, Ruhollah Khomeini, implemented mandatory veiling shortly after taking power in 1979. Today, protesters see the survival of Iran's clerical leadership as antithetical to women's rights. Chants of "death to the dictator" have echoed across Iran from day one of the current demonstrations.