As States Allow Businesses to Reopen, Who Is Liable When People Get Sick?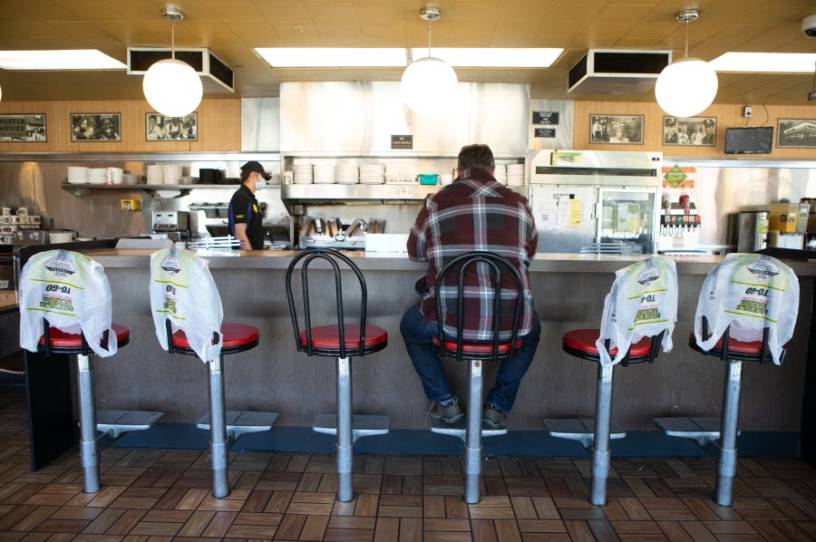 President Trump announced Tuesday that he would be signing an executive order to help Tyson Foods to "solve any liability problems where they have certain liability problems" after the board chairman John Tyson took out full-page ads in Sunday's New York Times, Washington Post, and Arkansas Democrat-Gazette to warn that "[t]he food supply chain is breaking."
Tyson expressed concern about plants being forced to close, workers getting sick, and disruptions to the supply chain. It isn't the only company concerned about current or potential lawsuits as several states across the country start to allow businesses to reopen. As the president has encouraged some schools to open before the end of the school year, Francisco Negrón, chief legal officer for the National School Boards Association, has been ringing the alarm that "if schools reopen too quickly and end up spreading the coronavirus, schools could find be held legally liable."
Even as stay-at-home orders are lifted, some businesses may be hesitant to reopen if faced with the possibility of litigation from employees or customers. The risk of a large adverse court judgment can be especially daunting as consumer demand is likely to be slow to return for many businesses as polls show that the vast majority of Americans are hesitant to return to their pre-pandemic routines. 
A team of lawyers from Alston & Bird LLP has created a helpful litigation roundup that includes summaries of new lawsuits around the country and notes that "[w]orkplace-related suits, including complaints accusing businesses of exposing workers or customers to COVID-19, are also continuing to increase with many more likely to follow."