Assessing the Various Claims in Mike Lindell's 'Absolute Proof'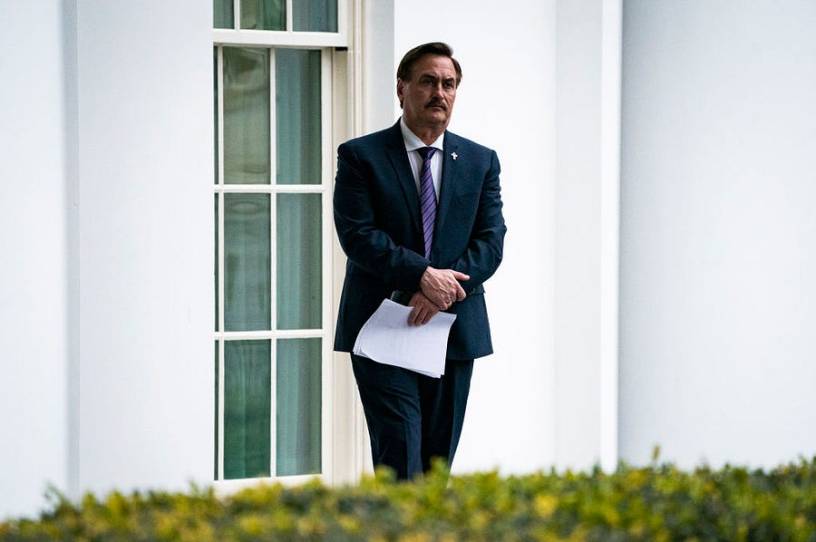 Close to a month into Joe Biden's presidency, Mike Lindell, CEO of MyPillow and a Donald Trump supporter, has released a two-hour documentary called Absolute Proof purporting to show that Trump won the 2020 election. The film premiered on February 5 and aired several times on One America News, which ran a disclaimer ahead of the airings emphasizing that Lindell purchased the airtime and that the outlet was not responsible for its contents. It was also released on Vimeo and YouTube, but has since been removed from both platforms for violation of community guidelines. 
Lindell explained that he made this documentary to show "deviations on election night" that he said "didn't make any sense." Lindell claims that the film proves there is "100 percent evidence" that "these [voting] machines were used to steal our election by other countries including China." To prove this, Lindell and a series of "experts" recycle many of the same rumors Trump and his lawyers spread for months after the election. 
Before interviewing "forensic experts" to explain what he calls the "biggest cyber attack in history," Lindell points to what he believes are suspicious voting inconsistencies in certain states. For example, he highlights Maricopa County, Arizona, where he claims there are some "296,589 ballots demanding investigation," with the biggest source coming from a supposed 150,000 ballots from voters who registered after the registration deadline.
This isn't true. In the month before the election, a federal judge ruled in favor of extending Arizona's voter registration deadline from October 5 until October 23. An appeals court overturned that decision, and ended registration on October 15. The Tucson Sentinel reported that there were fewer than 20,000 new registered voters–not 150,000–in Maricopa County during the extended period between October 5 and October 15. Furthermore, in December a U.S. district court judge dismissed allegations of voter fraud, specifically claims of  illegal votes and foreign interference in Arizona in December, saying that the case was "sorely wanting of relevant or reliable evidence," reported USA Today. 
You're out of free articles
Create an account to unlock 1 more articles