Bellamy's Children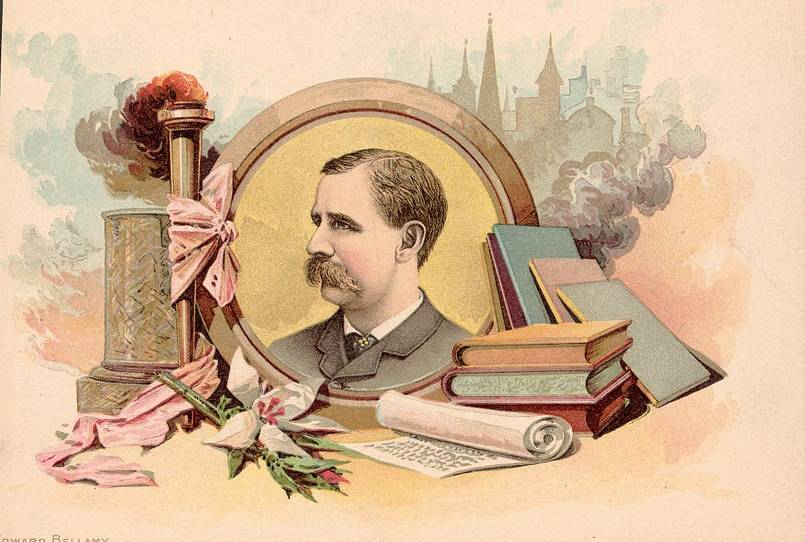 American elites are very excited about nationalism. Scholarly journals, op-ed pages, and a slew of books on the topic have been pouring forth in a torrent. Emphasizing different angles and arguments—international relations, economics, history, politics, and of course, President Trump—these efforts vary in seriousness and quality. A few see nationalism as a grave threat to the American experiment; many others see it as its salvation. But there is one interesting commonality: Despite the dedication to the topic of nationalism—specifically American nationalism—none of them (see footnote) mention Edward Bellamy or his utopian science fiction book, Looking Backward.
This may not seem like a shocking oversight. Except that Looking Backward, first published in 1888, is the most influential novel you've probably never heard of—or read. Not only did it create an American genre of utopian fiction and inspire a generation of writers and intellectuals, it also launched an intellectual and political movement called "nationalism."
Bellamy's prophecy.
Looking Backward was the third best-selling book of the 19th century, after Uncle Tom's Cabin and Ben-Hur: A Tale of the Christ. In his foreword to the 1960 edition, the philosopher Erich Fromm called it "one of the most remarkable books ever published in America." In 1935, the historian Charles Beard, the philosopher John Dewey, and Edward Weeks, the longtime editor of The Atlantic, each independently listed it as the second-most influential book published since 1885, surpassed only by Marx's Das Kapital (which as a writer for The New England Quarterly noted in 1944, means they believed it was the most influential American book published in that period).  Dewey wrote in 1934, "What Uncle Tom's Cabin was to the anti-slavery movement, Bellamy's book may well be to the shaping of popular opinion for a new social order."
Get every newsletter and all of The Dispatch. Support quality, fact-based journalism.
Get Started
ALREADY HAVE AN ACCOUNT? SIGN IN