Biden Has a New Vaccine Goal. It's Still Too Low.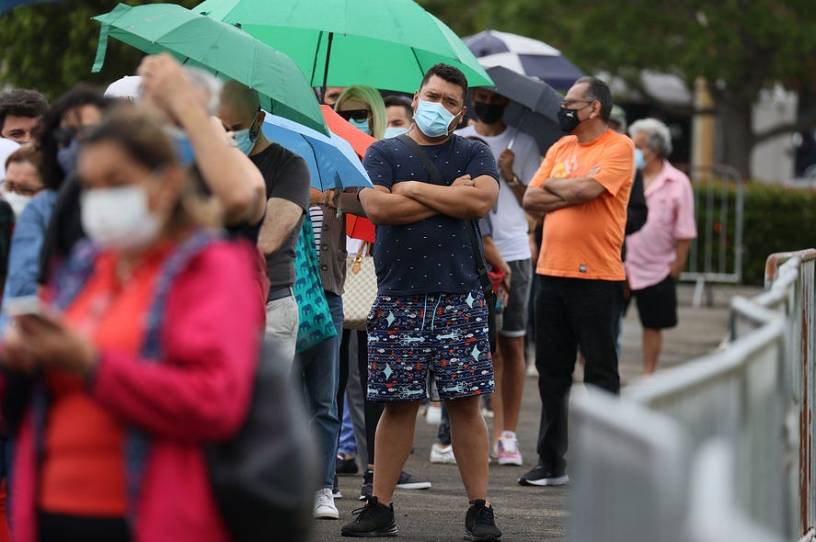 President Biden used his first televised press conference on Thursday to reset his administration's vaccination goal. Instead of 100 million shots in 100 days (which was achieved on Day 58), he announced that the new target is 200 million vaccinations in that timespan. While this sounds ambitious, it is actually still below what is needed to make effective use of available supply. 
As of March 25, the U.S. had administered a total of 133 million vaccinations, with 117 million of those coming since January 20. Day 100 of the Biden term is April 30, which means the administration has 36 days to put another 83 million shots into arms. That works out to an average of about 2.3 million shots per day, which is well below the 2.5 million pace that we have sustained since mid-March.
Merely meeting the president's goal, and not exceeding it, would be a disappointing outcome: It would mean the U.S. had failed to escape the recent trend of newly available vaccine supply far exceeding the pace of vaccinations.
That trend is discernible in recent data. The three approved manufacturers have delivered a total of about 174 million doses to the U.S. market as of this week, up 22 million from one week earlier. The pace of seven-day total deliveries has improved steadily over the past month, from about 19 million earlier in March. Although the Biden administration announced recently that its weekly distribution is now at 27 million doses, the latest bump in delivered supply is not yet visible in official data.