Biden's Higher Education Agenda, One Year In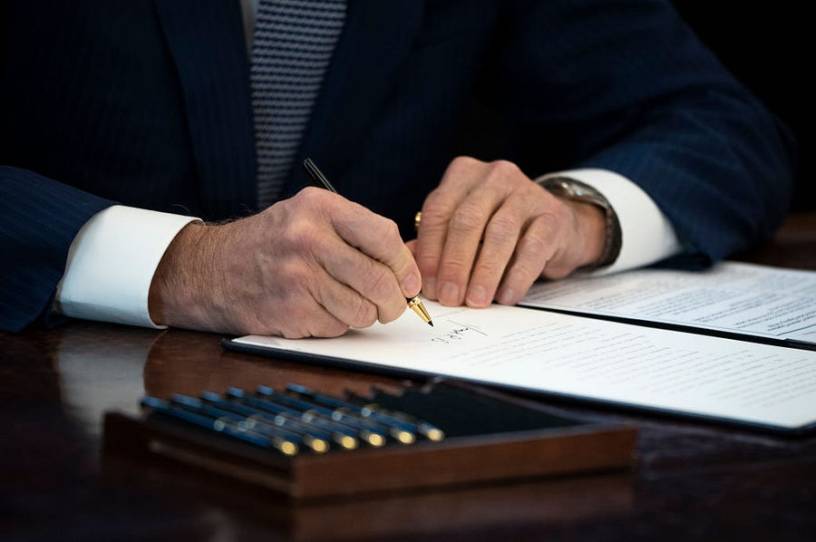 In the course of his nominally "centrist" 2020 campaign, President Biden embraced a whole series of radical, bad ideas for higher education. Whether due to old-fashioned realpolitik, the stylings of woke policy wonks on a somnolent staff, or an attempt to court the party's over-caffeinated Twitter base, Biden embraced "free" college, loan forgiveness, Title IX extremism, and much else.
Specifically, Biden pledged to make two years of community college free for all students and to forgive all undergraduate "tuition-related" student debt for those earning up to $125,000 a year. The price tag was extraordinary. Biden's free college and student loan proposals alone were estimated to cost $2.9 trillion over a decade. He also vowed to restore Obama-era Title IX rules that denied due process to students accused of sexual misconduct, yielded campus-run kangaroo courts, and led to hundreds of lawsuits from accused students on grounds of due process and discrimination. The DeVos Department of Education had restored due process in 2020 after a formal, lengthy rule-making process.
Well, after a year of fumbling, Biden has failed to achieve any of these goals. This is good for the nation, for taxpayers, and for students. Even if Biden can persuade Sen. Joe Manchin to resurrect something from the wreckage of Build Back Better, his "free college" and debt forgiveness proposals seem safely interred for at least the next few years. But it isn't all good news: Unable to move legislation through a Democratic Congress, Biden has increasingly turned to piecemeal pandering by executive order while ignoring easy opportunities to sound useful notes and solve practical problems. 
Let's start by digging deeper into Biden's failures to move his agenda. 
You're out of free articles
Create an account to unlock 1 more articles