Biden's Supreme Court Commission Is Large and Progressive. And Mostly Pointless.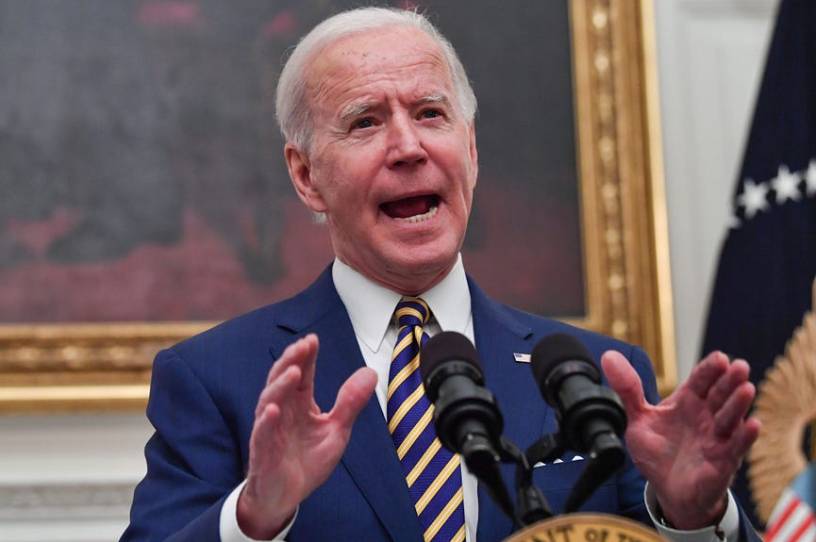 During the Democratic presidential primaries, Joe Biden was one of the few candidates against packing the Supreme Court, among other radical "reform" proposals. Bernie Sanders, the other finalist for the nomination, happened to be another, recognizing that adding additional seats for political reasons would just lead to Republicans doing the same thing at their next opportunity. But then in the general election campaign, Biden played coy, not wanting to alienate activists who saw his candidacy as nothing but a vehicle for defeating Donald Trump. Saying that the judiciary was "out of whack," he proposed a commission to study possible reforms.
Well, after a leak about a handful of putative members in January, the White House finally revealed that Supreme Court commission last week. There are three striking things about it: It's big (36 members), progressive (about a 3-to-1 ratio), and academic (all but three are professors, plus two retired judges who teach part-time). 
The size of the commission will make hearings unwieldy, not to mention the difficulty of trying to write a report by super-committee. The ideological skew won't give the group much credibility with Republicans, though the media will surely use the presence of the token non-progressives to paint any recommendations as bipartisan and noncontroversial. And the tilt to law school faculty will make it easier to dismiss the commission's work as ivory-tower pontification with little relevance to the real world.
The commission's membership and its order to "closely study measures to improve the federal judiciary" does nothing to dispel the perception that such presidential actions are little more than kicking cans down the road. The administration no doubt hopes that these issues will be less central when the eventual commission report comes out, and then that report can be quietly shelved, with action only on a technocratic suggestion like adding lower-court judgeships. Indeed, it's quite possible that the Supreme Court won't make too many waves at the end of its term in June, both because John Roberts and Brett Kavanaugh (the middle of the court) don't want to attract political attention and because the docket doesn't have as many blockbusters as most years. The biggest flashpoint is the case of Philadelphia's disqualification of Catholic Social Services from adoption/foster care for not placing kids with same-sex couples—though if the court agrees to take up the Harvard affirmative action case (which wouldn't be decided until June 2022), that could increase progressive calls for restructuring.