… But for Wales?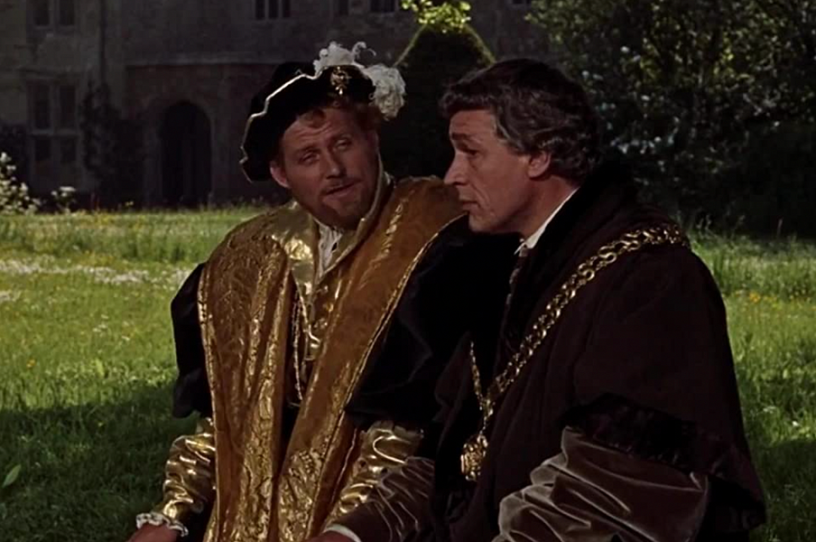 "For what shall it profit a man, if he shall gain the whole world, and lose his own soul?" — Mark 8:36
What indeed? It's this bit of wisdom that's at the center of A Man for All Seasons, a biopic released 55 years ago Sunday that tells the much older true story of St. Thomas More, the 16th century English martyr who willingly faced death instead of denouncing his Catholic faith. More's life—especially as portrayed in the film, which ranks high as one of the most quotable political movies ever made—is always worth exploring, but in the midst of our current political turmoil, with the Christian community divided on how it ought to approach the political sphere, the example More set and the wit and insight of the film adaptation of his life seem especially ripe for revisiting.
A Man for All Seasons opens in 1529, with the Catholic country of England on the brink of crisis as King Henry VIII (Robert Shaw) seeks to divorce his wife Queen Catherine, who has not birthed an heir, for his younger mistress. Pope Clement VII, unwilling to recognize Henry's arguments for why the marriage should be dissolved, refuses to grant an annulment. In the midst of this burgeoning discord, Sir Thomas More (Paul Scofield), a lawyer and devout Catholic, rises to the highest office of the English government, that of the Lord Chancellor. Over the next few years, More's devotion to God and his devotion to his king come into conflict, with the king declaring himself the head of the Catholic Church in England—but not yet fully separating from the Roman Catholic Church—so that he can legally leave his wife.
There is a real cost to the king not producing a male heir: Without a successor, the Tudor line would end with Henry, plunging England into a civil war as various houses fight for the throne. There would be unrest, people would die. By choosing to recognize the king's new authority and bride—as the bishops in England did—More could help avert all that. He could remain in office and use his power to achieve further justice in the nation and influence the king. Instead, More resigns.