Can Democrats Keep Things Friendly?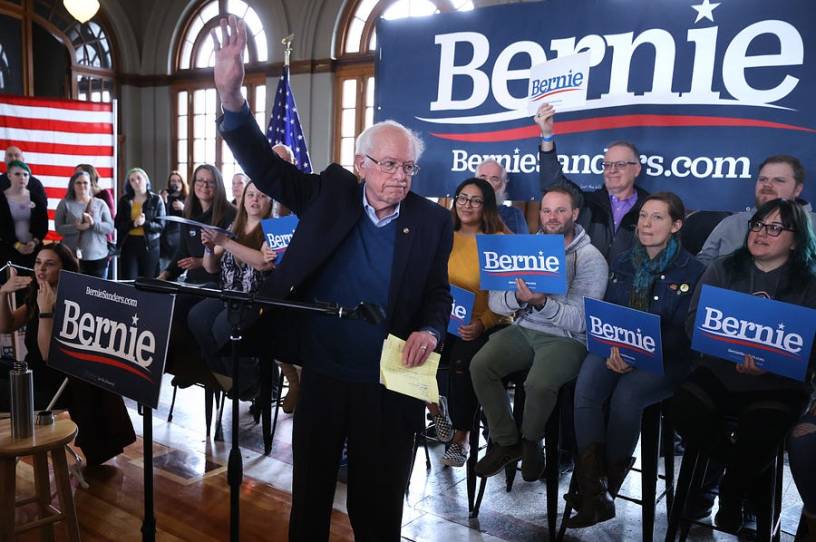 WATERLOO—If you were an East Iowa Democrat looking for a presidential rally to attend at about 7 p.m. Saturday night, you had a few options available.
At that moment, you could've been at the National Cattle Congress in Waterloo, listening to freshman Rep. Abby Finkenauer and former Iowa Gov. Tom Vilsack warm up a receptive crowd for Joe Biden.
"Growing up here in Iowa and in this country, we were never promised it was going to be easy," Finkenauer told the (mostly older) audience of about 350. "But we were promised that if you work hard, you can make it. … That is what we have to fight for, and what we know Joe Biden as our next president will think about every single day in that White House."
Or, you could've been 50 miles southeast at the U.S. Cellular Center in Cedar Rapids, where a raucous crowd of 3,000 young people had gathered to see indie band Vampire Weekend play and hear Sen. Bernie Sanders speak, accompanied by a who's who of national progressive activists—Susan Sarandon, Cornel West, Rep. Ilhan Omar—who, at that moment, were experiencing a highly energetic speech from filmmaker Michael Moore.
Keep reading with a free account
Create a free Dispatch account to keep reading
Get Started
ALREADY HAVE AN ACCOUNT? SIGN IN