Can Democrats Win a Senate Seat in … Kansas?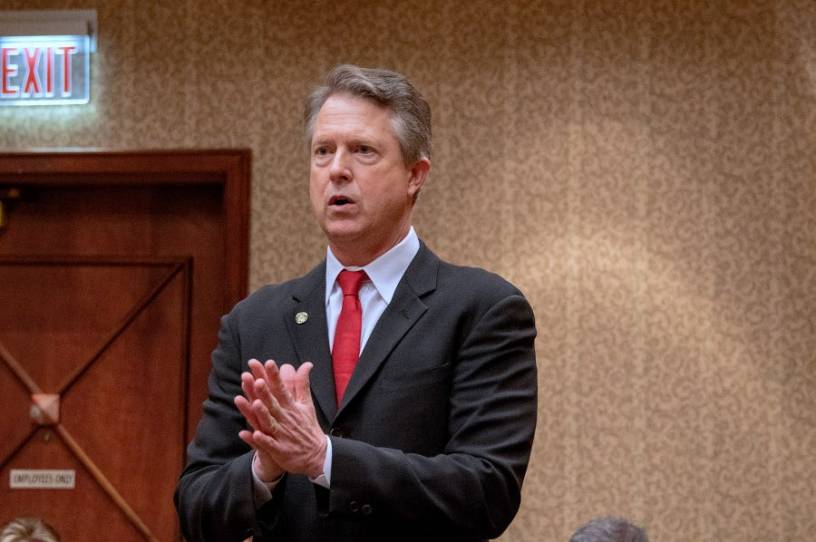 An election that's poised to smash turnout records across the nation is a tricky thing to predict. An astonishing 96 million ballots have already been cast as of Monday morning; by the time the polls close tonight, 2016's record raw vote total of 136 million is likely to be a distant second.
This is part of the reason why Democrats—despite Joe Biden's sizable and stable national polling lead and small but stable lead across nearly all swing state polls—still aren't letting themselves see the result as a foregone conclusion. It's also why they're hopeful about their chances of making inroads in states where the GOP has been impregnable for a generation or more.
Some of these states, like Texas and Georgia, have been hotly contested in the last few years. But perhaps the best illustration of the fact that nobody knows what the heck's going to happen is the fact that we're currently looking at a close Senate race in Kansas.
Kansas! The state has elected a grand total of three Democrats to the Senate since it became a state in 1861, the most recent of whom was voted out in 1938. Four-term incumbent Pat Roberts never faced a serious general election challenge since he was first elected in 1996; his 11-point victory against entrepreneur and independent candidate Greg Orman in 2014 was his closest ever shave.
You're out of free articles
Create an account to unlock 1 more articles