Can Israel Normalize Relations with Saudi Arabia?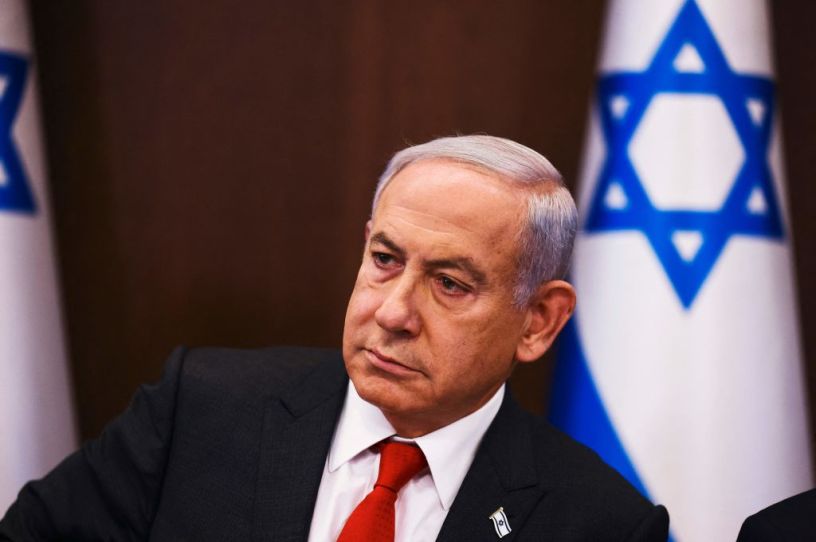 Israel's Prime Minister Benjamin Netanyahu leads a weekly cabinet meeting Sunday. (Photo by RONEN ZVULUN/POOL/AFP via Getty Images)
Benjamin Netanyahu hopes his sixth term as Israel's prime minister will bring what would be his crowning diplomatic achievement to date: normalized relations with Saudi Arabia. Such a move would usher in a period of strategic and economic cooperation between the two Middle East powers amid growing aggression from Iran, Russia, and China.
But orchestrating a deal between the Islamic kingdom and the world's lone Jewish state may hinge more on Washington than worldview: Recent feuding between the Biden administration and Riyadh, along with unruly factions within Netanyahu's own government, threaten to derail U.S. support for a historic accord.
American engagement will be crucial to striking a deal. The U.S. has helped broker every major Arab-Israeli peace deal since the 1979 Camp David Accords with Egypt. Most recently, Netanyahu worked with the Trump administration to reach landmark normalization agreements between Israel and the United Arab Emirates, Bahrain, Morocco, and Sudan. But as Netanyahu's new term begins, he says American engagement is lacking.
"[America's] traditional alliance with Saudi Arabia and other countries, has to be reaffirmed," Netanyahu said shortly before taking office. "There should not be periodic swings, or even wild swings in this relationship, because I think that the alliance between America's allies and with America is the anchor of stability in our region."
Keep reading with a free account
Create a free Dispatch account to keep reading
Get Started
ALREADY HAVE AN ACCOUNT? SIGN IN