Can Virginia Democrats Win Back Suburban Moms?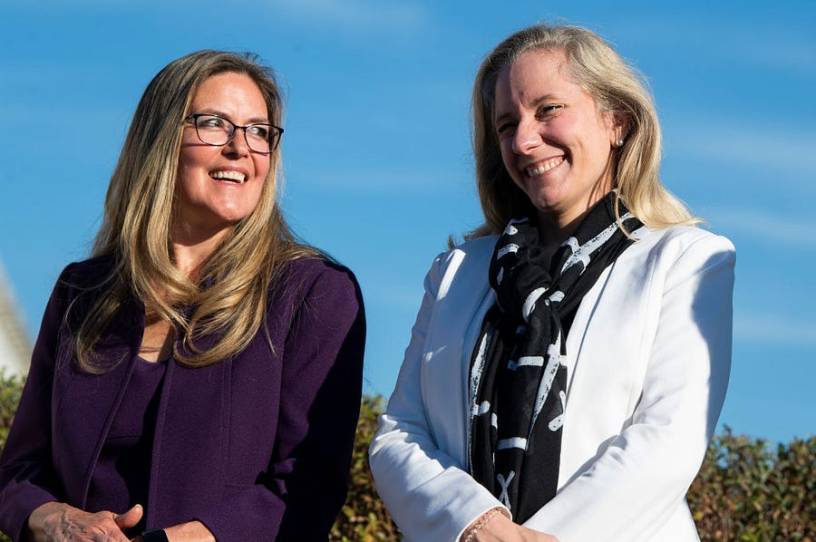 Inflation is soaring, Joe Biden's approval ratings are down, and the White House's economic agenda is stalled. Against that backdrop, vulnerable House Democrats across the country are steeling themselves for tough reelection battles in 2022.
But in Virginia, Glenn Youngkin's victory over Terry McAuliffe in the commonwealth's off-year gubernatorial election revealed an issue that could make congressional campaigning even more difficult for vulnerable Virginia Democratic Reps. Abigail Spanberger and Elaine Luria: K-12 education.
Youngkin spent the months leading up to the general election carefully crafting a political messaging strategy that would resonate with independents, Trump-skeptical Republicans, women, and suburban voters. That strategy took particular aim at parents of young children, many of whom struggled to afford childcare and even dropped out of the workforce as a result of pandemic-induced school closures. Youngkin vowed to build more charter schools, ban "critical race theory," and reopen K-12 schools that had opted for remote learning during the pandemic.
And, as far as some parents are concerned, it worked. Dee O'Neal is a single mom and Virginia resident who founded a grassroots parent group to urge schools to go back to full-time, in-person schooling after more than a year of being shuttered due to the COVID-19 pandemic.*