Celebrating Independence Day with Parliament-Funkadelic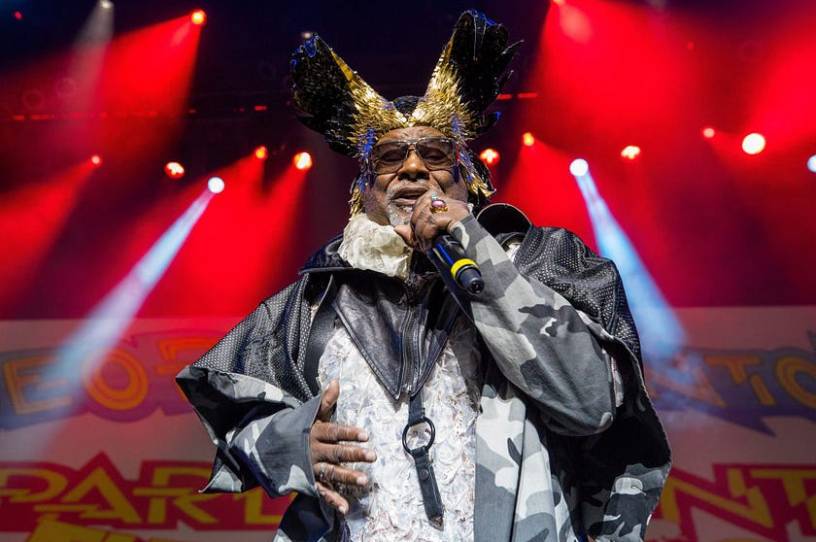 The Fourth of July is a celebration not only of freedom, but of everything that distinguishes the United States: its exhilarating history, spectacular geography, and vibrant culture. The latter aspect may seem incongruous. After all, it is often sneeringly said that America has no culture. Though that notion is ridiculous for countless reasons, one particularly resonates. America is the only nation on earth where a style of music can be converted into epic mythology.
In the 1970s, George Clinton did precisely that with the creation of Parliament-Funkadelic. If James Brown was the king of funk, Clinton is its high priest, proselytizing the gospel of good times to generations of disciples. Fueled by psychedelics and backed by a sprawling collective of musicians, Clinton merged the frenetic dance hooks Brown had pioneered with the honeyed soul of Motown, raw power of rock, and bizarre imagery of comic book sci-fi. In turn, he established "P-Funk" as something culturally unprecedented; a musical genre that doubled as a philosophy.
For Clinton devotees, funk is both a cosmic force and a way of life. It can heal painful ailments—most notably arthritis, rheumatism, or migraines—bring forth spiritual enlightenment, and empower the disenfranchised. To be funky is to be free, liberated both from the psychological restrictions with which we often burden ourselves and the social or physical restrictions that may be placed on us by others. "How's your funkentelechy?" Clinton queried his listeners on perhaps Parliament's greatest recording, expanding the ancient concept of entelechy that referred in part to the realization of human potential. Funk, the song notes, "is responsive to your mood. You can score it any day on WEFUNK."
WEFUNK, in Clinton's madcap folklore, is an extraterrestrial radio station that transmits concentrated P-Funk throughout the universe. Broadcasting under the direction of Star Child and Dr. Funkenstein, it serves as a bulwark against the villainous Sir Nose D'Voidoffunk, who seeks to deprive mankind of funk's ineffable joy by infecting them with the Placebo Syndrome. Ultimately, to resist Sir Nose's fatal allure, all you have to do is dance.