China, Russia, and the Challenge Ahead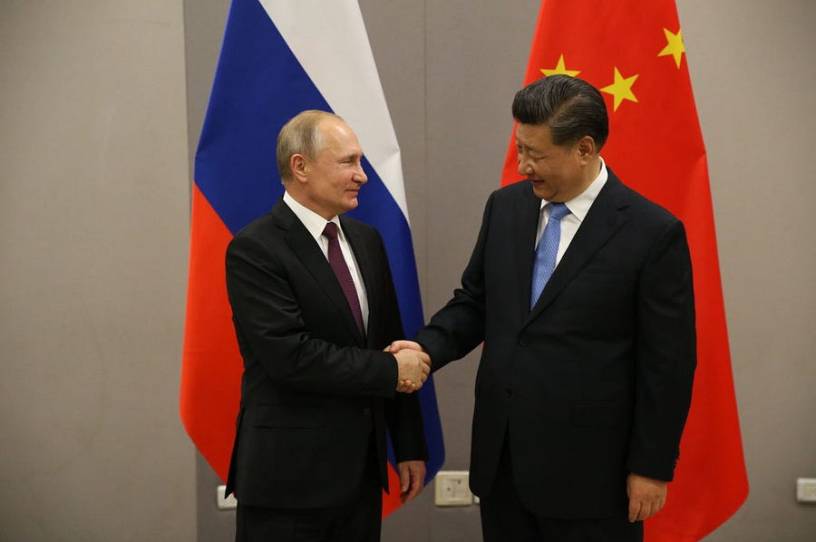 When Vladimir Putin and Xi Jinping met on the same day Beijing National Stadium hosted the Olympics' opening ceremony, it wasn't to brainstorm ideas for "promoting a peaceful society concerned with the preservation of human dignity," as the Olympic Charter states. At the time, Putin was topping off his blood supplies for field hospitals the Russian army had raised in its final preparations for its assault on Ukraine. And Xi's "army of western social media influencers" had kicked off its propaganda campaign to whitewash his regime's massive human rights abuses.
Putin came away from that meeting with nearly $120 billion in new economic agreements, and Xi announced Putin as China's junior partner in Beijing's ongoing political, economic, and military campaign to reshape the global order. The Joint Statement of the Russian Federation and the People's Republic of China on the International Relations Entering a New Era and the Global Sustainable Development the two autocrats released after their meeting shows that China, under Xi, views Russian authoritarianism itself as a strategic asset and embodies the goal of Xi's decade-long outreach to Moscow.      
On March 22, 2013, Xi arrived in Moscow to meet Vladimir Putin. It was Xi's first foreign trip as China's leader. "Xi's choice of destination," Reuters observed, "sent a signal to the United States that the world's largest energy producer, Russia, and its biggest consumer, China, want to bolster their joint clout as a financial and geopolitical counterweight to Washington. 
Xi has been a good partner for Putin over the years. Beijing has provided diplomatic cover for Russian aggression, strengthened military ties, increased bilateral trade, and deepened technological and scientific engagement. 
You're out of free articles
Create an account to unlock 1 more articles