Choosing to Lose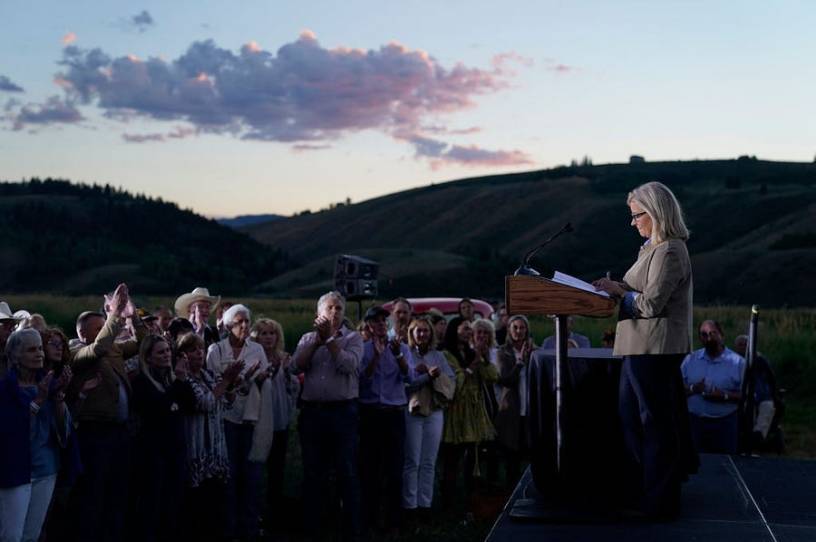 The last days of the Liz Cheney campaign.
JACKSON, Wyoming—Almost exactly 24 hours before her congressional career was cut short with a loss in the Republican primary vote here Tuesday evening, Liz Cheney addressed a small gathering of staff and supporters munching on bison burgers and trout tacos in a private room at the Roadhouse Brewing Company on Jackson's main square.
She began by thanking her top aide and confidant, Kara Ahern, and joked that the plan for election day was whatever Kara said the plan would be. Then she turned to the others in the room. "I can't thank you guys enough," Cheney said. "I can't thank you enough for everything you have done, everything that you have been willing to take. I know you guys, many of you, have been on the tip of the spear for the last year and a half. I know that it has not always been easy, but I'm just so honored and humbled that you guys have all stayed in the fight—and it's a really important fight—and we could not have done it without the hard work of all of you."
For many in the room, those words conjured memories of angry calls from constituents, tense relationships with other GOP congressional staffers, even disputes with family members. Some of them defied threats from House Minority Leader Kevin McCarthy's political operation, which insisted that they stop working for Cheney or see their work for other Republicans abruptly end.