Columbus Comes Full Circle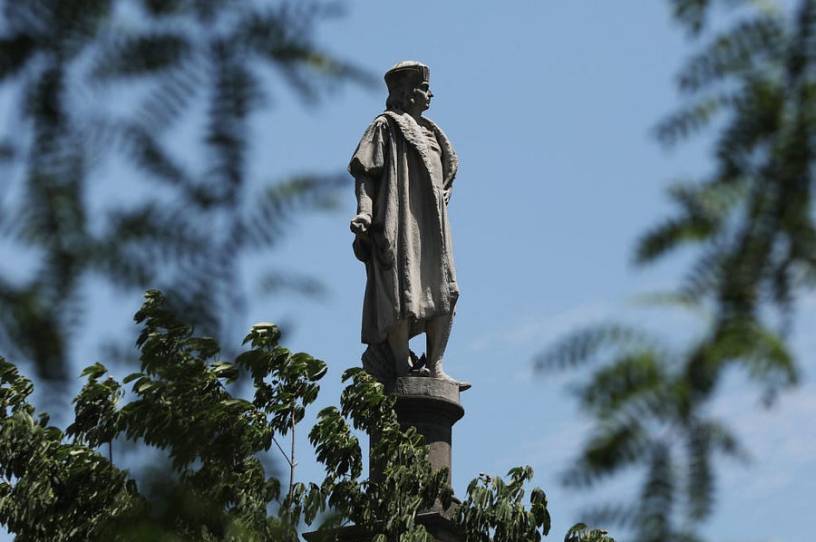 The bad news for proud Italian Americans is that Columbus Day looks about as sunk as the Santa Maria. It's been 129 years since the first major national celebration of Christopher Columbus' arrival in the New World, and the holiday for the most famous Genoese in history has never been in lower standing in American culture.
Yes, there's a parade scheduled in New York today—Joe Piscopo was even on hand for the ceremonial cutting of the first meatball. But in the city and the dwindling number of places where holiday is still publicly celebrated, there will be protests and condemnations. Native American groups seem to have mostly won their decades-long battle to pry Columbus from the national pantheon.
But there is some good news in all this for proud Italian Americans, too. Those looking to tear down Columbus, both figuratively and literally, often talk about "white supremacy" and "white privilege." But in 1892, when the first real national holiday honoring Columbus was held, no one would have thought of Italian Americans as privileged—and many wouldn't have even considered them "white." Indeed, that first holiday, which celebrated the unveiling of the 76-foot-tall monument to Columbus next to New York's Central Park, was in part driven by an effort to fight back against a growing, sometimes deadly racism directed at Italian immigrants and their families.
There wasn't much to connect Columbus and the new Italian immigrants pouring into to United States around the time of the 400th anniversary of his discovery. But Columbus, or the idea of Columbus, had enormous appeal in the myth-making that was a necessary step in Italian-American assimilation. Intrepid Columbus rejected the backward ways of the Old World to find his fortune across the Atlantic. Their connection to Columbus also gave Italian Americans a piece of the Founding, even if he never came to these shores. Columbus could be both a source of cultural pride and identity for the group, but also a rebuttal for the scorn and sometimes much worse that was heaped on them by a society dominated by Protestants of Northern European heritage.
You're out of free articles
Create an account to unlock 1 more articles