Congress Spins Into a Ditch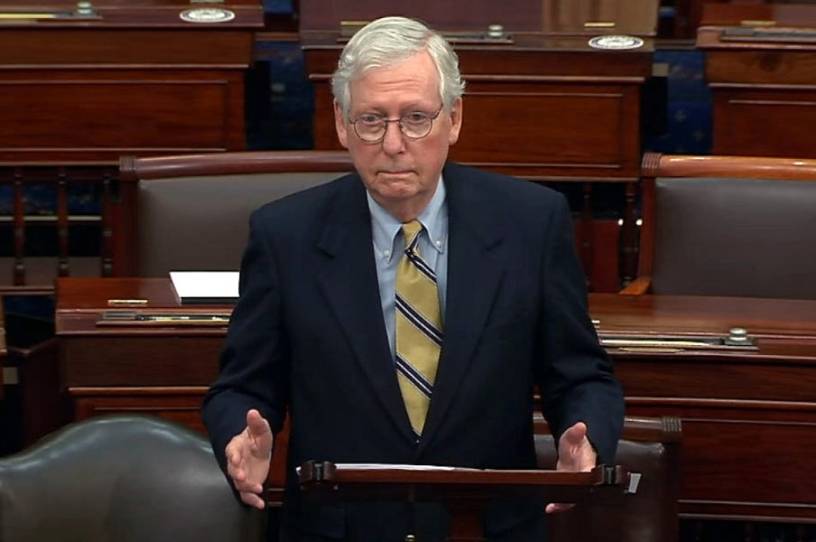 The pivotal question of the second impeachment trial of Donald Trump was fittingly both the result of seeking favorable media coverage and considered in terms of what kind of media coverage it would create.
According to CNN sources, House Minority Leader Kevin McCarthy rebuked then-President Donald Trump in a phone call during the January 6 siege of the Capitol. Trump reportedly mocked a desperate McCarthy's plea to quell the rioters. "Well, Kevin, I guess these people are more upset about the election than you are," Trump is said to have said. The source claims that McCarthy shot back: "Who the f–k do you think you're talking to?"
The chances that exchange went down verbatim are about as good as the chances for snow in Bakersfield on the Fourth of July. Don't worry about packing your parka. McCarthy is not quite Lindsey Graham, who celebrated the former president's acquittal by beaming dewy-eyed love for Trump into a Fox News camera, praising him as "potent," though sometimes "a handful"—as if Trump were a prize bull loosed in a cow pasture. But McCarthy still doesn't seem like he would be so sassy as to rebuke Trump. Maybe in the chaos and panic, he lashed out. Maybe the outburst was what led McCarthy to don Lilly Pulitzer sackcloth and head to Mar-a-Lago for re-admittance to the faith.
It's McCarthy's question, though, that sounds the goofiest. Trump knew exactly who the eff he had on the line. Indeed, in subsequent weeks McCarthy would prove Trump was talking to a congressional leader who disdains congressional power. Trump was talking to a subordinate, and they both knew it.