Defining 'Retaliation' Down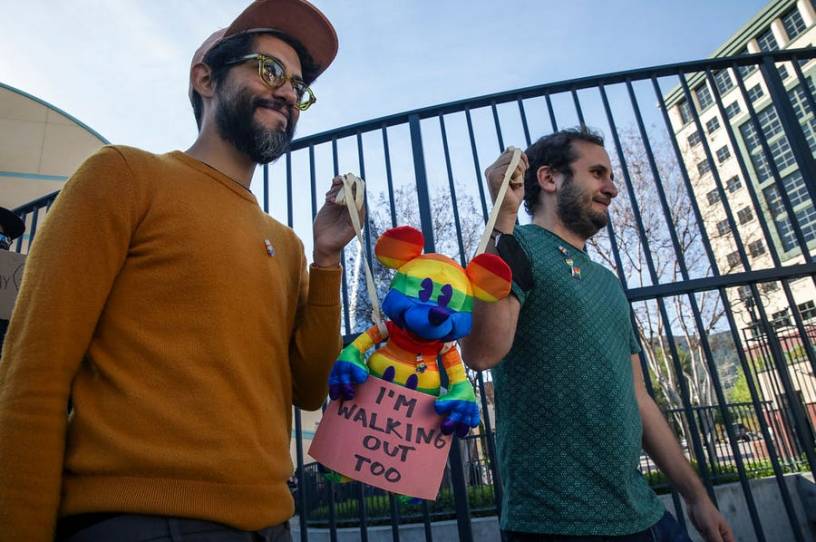 As culture-war issues continue to scramble the battle lines of American politics, GOP Gov. Ron DeSantis of Florida has shown a knack for putting himself at the forefront of the relevant fights. After months of controversy over a new Florida law banning classroom instruction related to sexual orientation and gender identity for young students and in a manner not "developmentally appropriate" at all levels, DeSantis is now picking a new fight with one of that bill's most prominent critics: The Walt Disney Company.
Disney publicly denounced the new law after its passage, saying in a statement that "our goal as a company is for this law to be repealed by the legislature or struck down in the courts, and we remain committed to supporting the national and state organizations working to achieve that." That statement prompted a cascade of denouncement in conservative circles—and suggestions from DeSantis that a Disney overtly working to overturn Florida law might not find Florida as cozy a corporate environment as it has in the past.
Last Friday, DeSantis said he'd be receptive to reevaluating the 25,000-acre "special administrative district" that contains the Walt Disney World resort and in which Disney has enjoyed remarkable administrative autonomy since its creation in 1967. "They're able to do certain things that nobody else is able to do," DeSantis said. "Having an even playing field for everybody I think is much better than to basically allow one company to be a law unto itself."
These comments represented no small shift. For decades, Disney has been an enormous player in Florida politics—not surprisingly, given Disney World is the biggest single-site employer in the state with some 77,000 workers and brings millions of visitors and tens of billions of dollars in tourism revenue into the state every year.