Democrats Seek to Honor John Lewis With Voting Rights Reform Push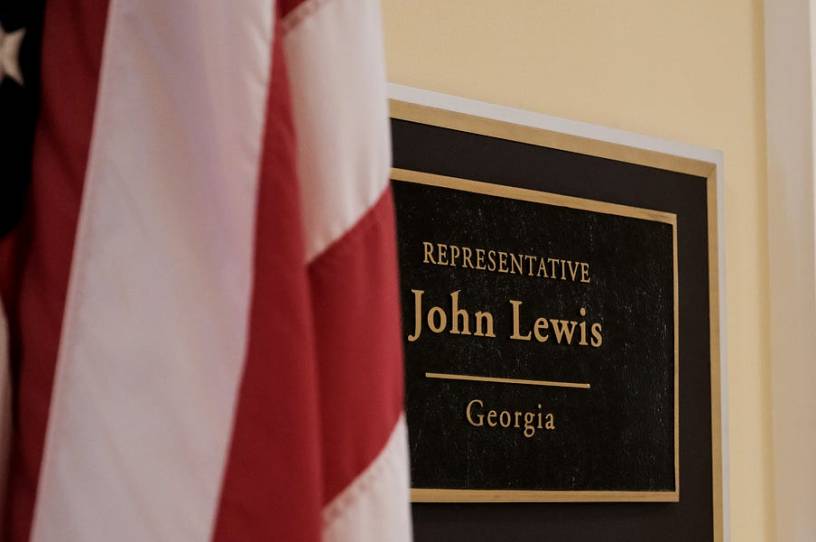 Just seven months after Lyndon B. Johnson signed the 1964 Civil Rights Act into law, John Lewis—then the 25-year old leader of the Student Nonviolent Coordinating Committee—led nearly 600 peaceful demonstrators across the Edmund Pettus Bridge in an attempt to begin a civil rights march from Selma to Montgomery. Now known as "Bloody Sunday," the March 7, 1965 march to advocate for the constitutional voting rights of African Americans was swiftly disrupted by a cadre of Alabama state troopers. 
Despite the skull fracture Lewis endured that day—and the 40 arrests he experienced in the years before and after—he remained committed to voting rights reform up until his death on Friday, with a legislative record to show for it. Most recently, Rep. Lewis presided over the House of Representatives' passage of the Voting Rights Advancement Act in December. The bill has been renamed in his memory.
Now that Congress is back in session this week, Democratic lawmakers are pushing bipartisan support for the bill as a tribute to Lewis' civil rights legacy. The John Lewis Voting Rights Advancement Act seeks to restore and expand provisions of the Voting Rights Act of 1965 (VRA) that were struck down in 2013 by the Supreme Court's ruling in a case called Shelby v. Holder.
Section 2 of the VRA continues to prohibit any "standard, practice, or procedure" that "results in a denial or abridgement of the right of any citizen … to vote on account of race or color."