Did 400,000 Votes 'Disappear' in California's Recall Election?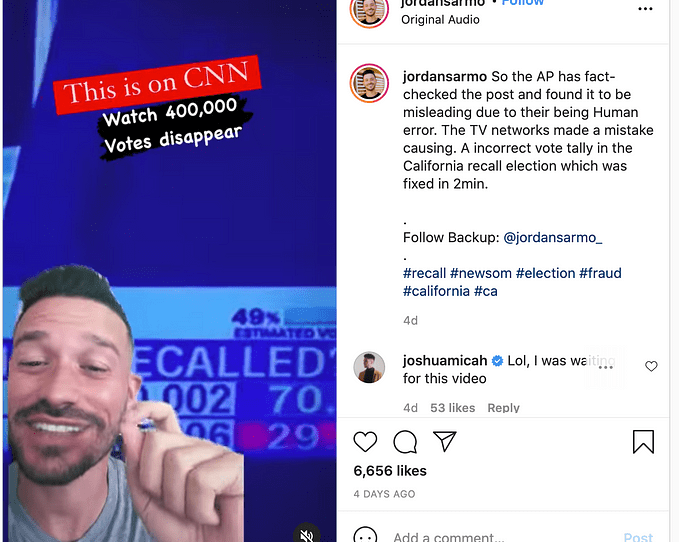 A number of viral social media posts show a segment of CNN's coverage of California's gubernatorial recall election returns, in which the "Yes" vote count drops from 2,225,915 votes to 1,874,206 votes and the overall estimated vote reported drops from 52 percent to 49 percent, all while the "No" vote count remains the same at 4,530,002. Some of the posts suggested the vote change was due to fraudulent activities of some kind.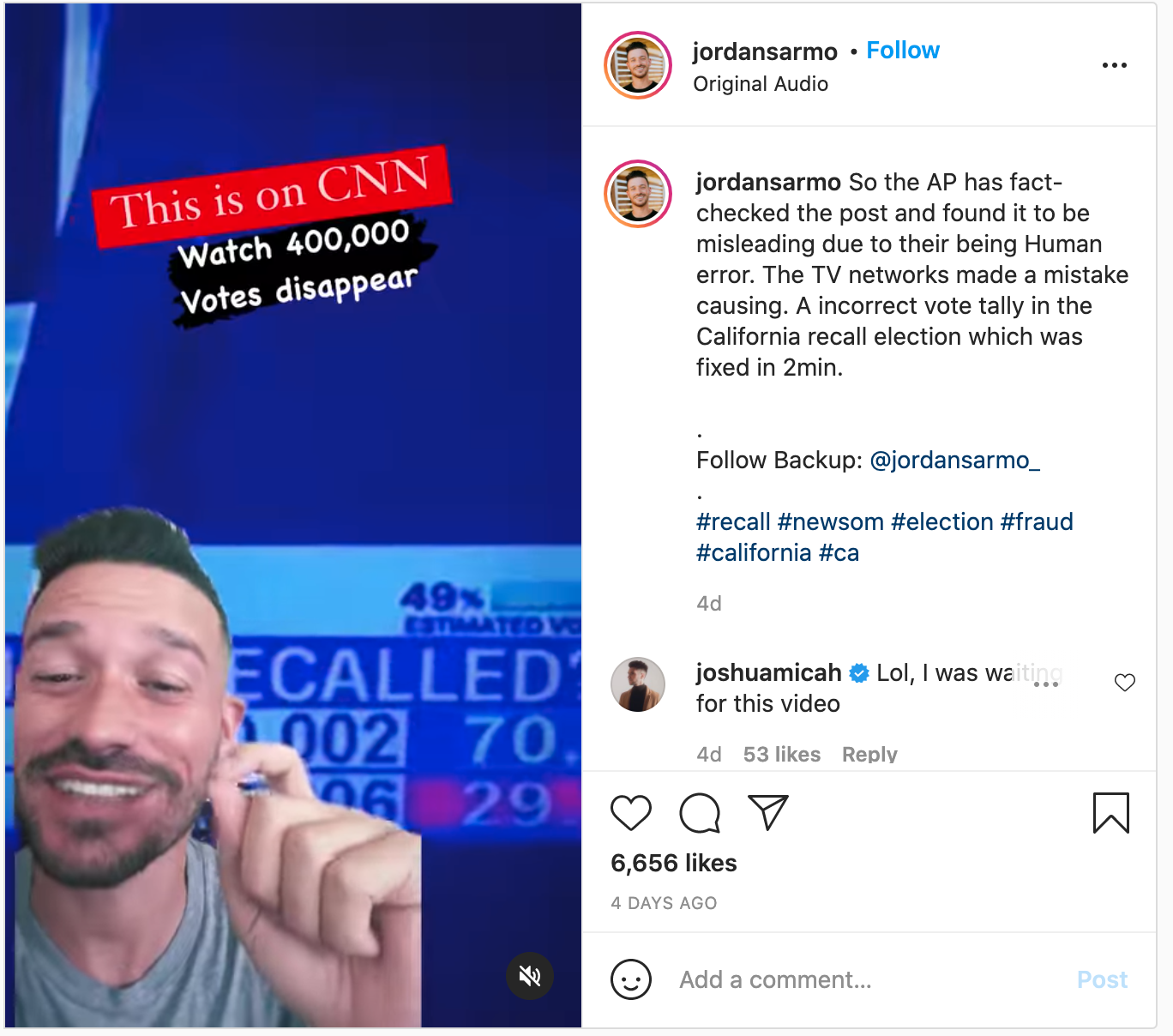 This change was not due to fraud, but to a reporting error. As noted in past factchecks on similar election fraud claims, while the media often attempts to predict the outcome of elections based on statistical modeling and information they receive from exit polls and vote reporting from counties, the election results reported by the media are not official results—a drop of 351,709 does not reflect the real-world deletion of ballots as some might assume.