Did George Clooney Turn Down $35 Million to Do an Israeli Airline Commercial?
A viral Facebook post from anti-Israel page Exposing Israel's Agenda claims that George Clooney rejected a $35 million offer from an Israeli airline to appear in a commercial because "he doesn't support the occupation state of 'Israel."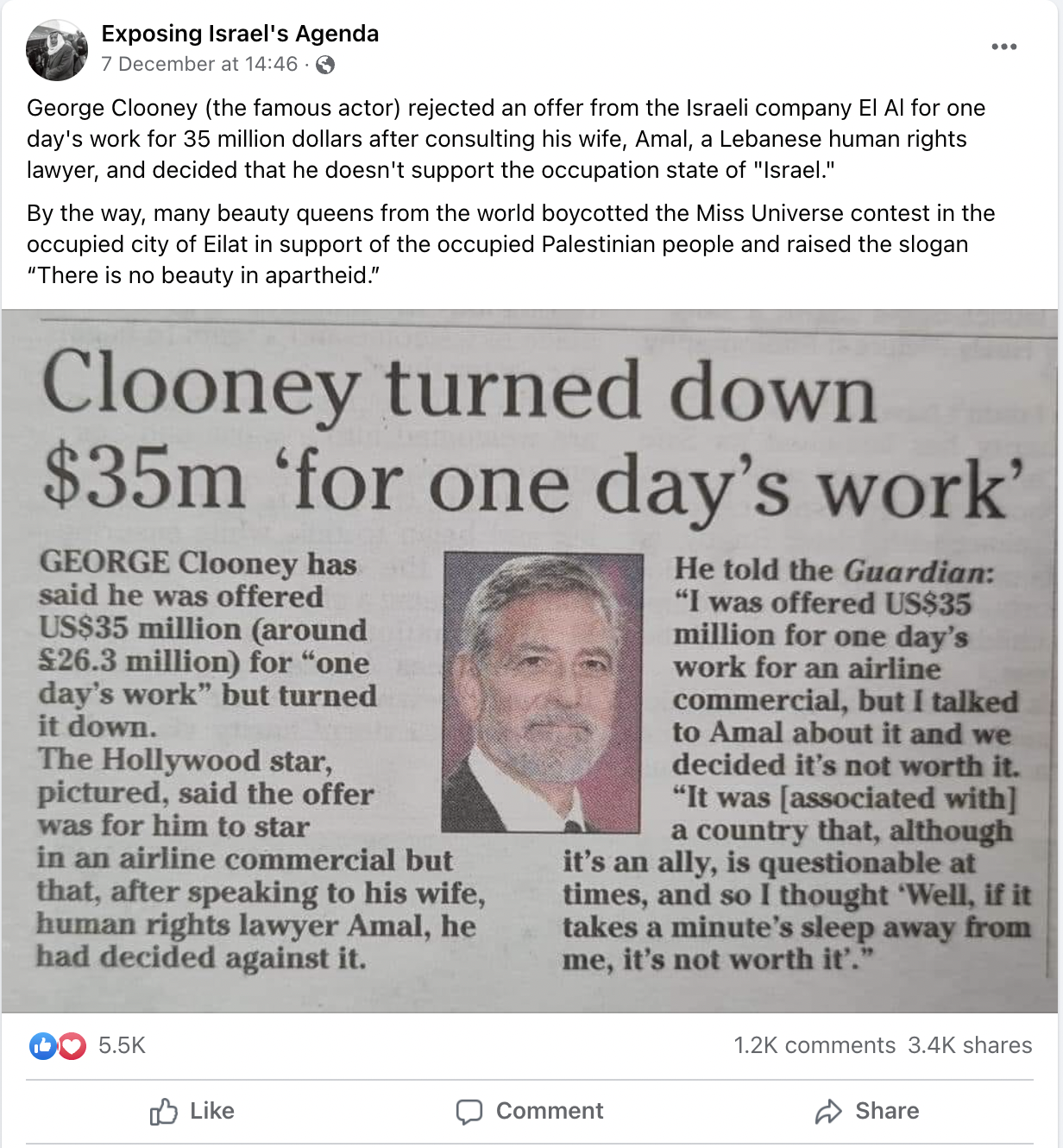 The basis for this claim is an interview Clooney did with The Guardian in which he revealed: "I was offered $35m for one day's work for an airline commercial, but I talked to Amal [Clooney, the human rights lawyer he married in 2014] about it and we decided it's not worth it. It was [associated with] a country that, although it's an ally, is questionable at times, and so I thought: 'Well, if it takes a minute's sleep away from me, it's not worth it.'"
At no point in the interview did Clooney identify what airline he was referring to, and there are plenty of possibilities based on the scant details that Clooney gave. An airline associated with an ally to the United States that's "questionable at times" could refer to, among others, Turkish Airlines, owned in part by the government of Turkey; Emirates or Etihad Airways, owned by governments in the United Arab Emirates; Qatar Airways, owned by the government of Qatar; or Saudia, owned by the government of Saudi Arabia. All are airlines associated with countries considered  allies of the United States government, but that have histories of human rights abuses.
What's more, Stan Rosenfield, Clooney's publicist, told The Dispatch Fact Check that the country in question "was not Israel."