Did Joe Biden Introduce a Man in Blackface Makeup as Michael Jackson?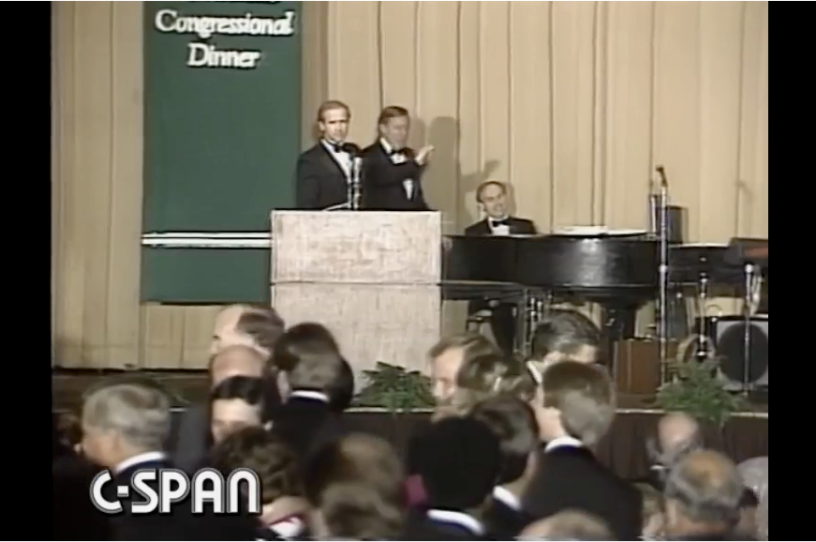 A video of Joe Biden circulated on Twitter on Thursday, which some users claimed depicts the former vice president introducing a man in blackface makeup as Michael Jackson. 
The video comes from the 1985 Democratic Congressional Dinner, at which Biden introduced the band members for the evening. The low quality of the video created the impression that the musician who Biden introduced as Michael Jackson was in blackface makeup, but he was, in fact, actually African-American. He was identified as Jerome Powell, a D.C.-based performer.