Did Kayleigh McEnany Give Lesley Stahl a 'Binder of Blank Pages'?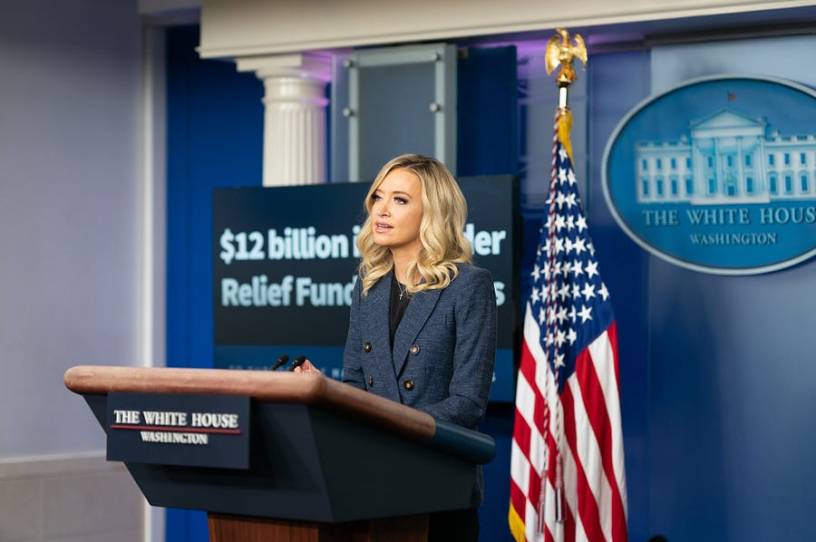 A 60 Minutes interview with President Trump that aired on October 25 was cut short after discussions with Trump and anchor Lesley Stahl ended contentiously. Trump said that Stahl had discussed subjects "that were inappropriately brought up."
The interview was recorded on October 21, and on that day, Trump tweeted photos of McEnany handing over a large book to Stahl, with the caption: "Kayleigh McEnany presenting Lesley Stahl (@60minutes) with some of the many things we've done for Healthcare. Lesley had no idea!"
The exchange sparked a reaction on social media, with posts claiming that the binder was full of blank pages.