Did Nancy Pelosi Try to Overturn Trump's Ban on Travel From China?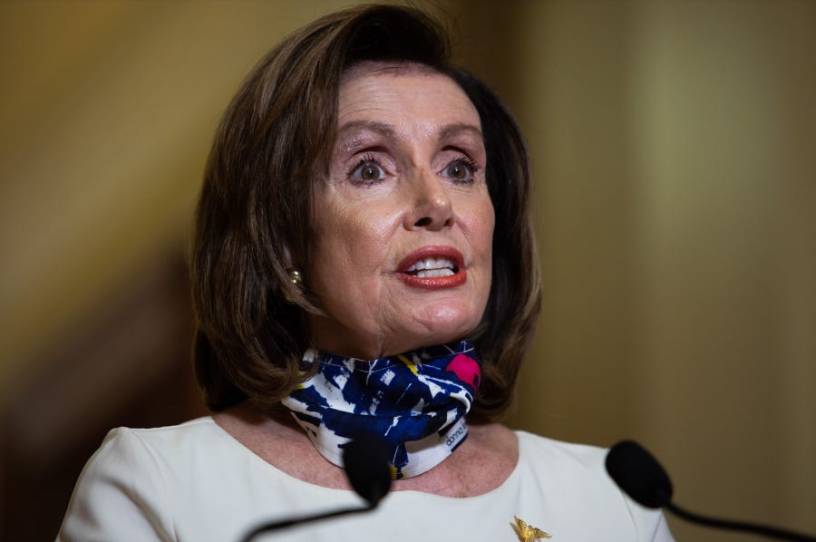 In a Team Trump Online interview Monday, Rep. Debbie Lesko told Lara Trump that Speaker of the House Nancy Pelosi had attempted to overturn President Trump's decision to restrict travel from China in January. 
"They were doing impeachment, that's all they cared about, while President Trump was working on banning travel from China to try to slow the spread," said Lesko. "And Pelosi, if you remember, actually had a travel ban–she had the Ban Act. She was going to try to overturn President Trump's decision on that."
Exact viewership numbers are not publicly available, but Trump's campaign recently claimed that for the past seven weeks, Team Trump Online's videos have each received "more than one million unique views across all platforms" (Facebook, Twitter, YouTube, etc.), suggesting Lesko's comments may have been seen by a large number of viewers. 
Lesko's claims are a variation on old claims that Pelosi opposed the president's coronavirus travel ban, based on her opposition to a travel ban announced the same day—this one entirely unrelated to coronavirus. On January 31, the White House announced not only that travel was being restricted (though not entirely banned) from China to prevent the spread of coronavirus, but also the expansion of Executive Order 13780, a 2017 order from President Trump that limits travel from certain countries the government considers high risk for terrorism from entering the U.S. When Pelosi voiced opposition to a travel ban, she was referring to the expansion of the 2017 order, not the coronavirus travel restrictions.