Did the Maricopa County Audit Find 17,322 Duplicate Ballots?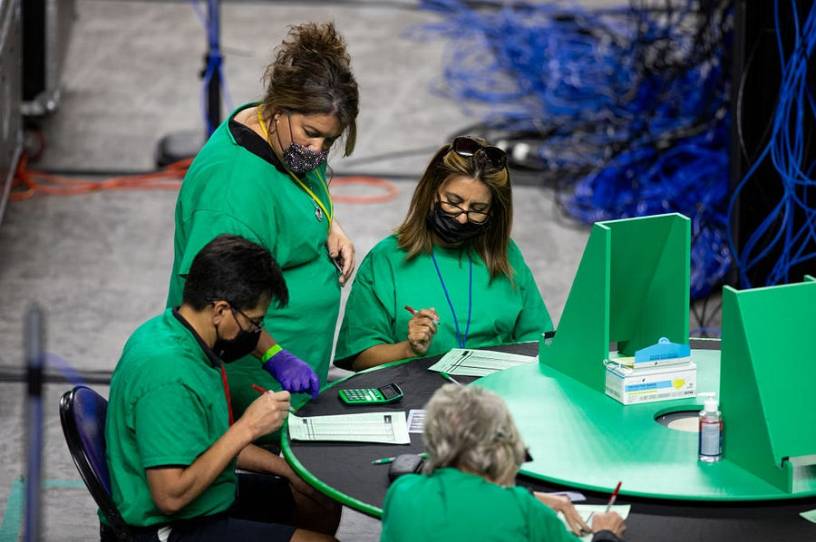 After the results of Maricopa County's unofficial election review were released last week, baseless rumors about alleged election fraud have been circulating on social media. A popular Instagram post, for example, claims that "over 17,000 duplicate ballots were found JUST in Maricopa county. Trump won."
This is a false claim. 
The claim comes from Dr. Shiva Ayyadurai, a known conspiracy theorist and promoter of baseless voter fraud claims, who also appeared as an expert panelist at Mike Lindell's failed cyber forensic symposium. Ayyadurai was hired by Arizona Senate Republicans to work on the Maricopa County election "audit" conducted by Cyber Ninjas. At last Friday's presentation of the Cyber Ninjas' report, Ayyadurai claimed that there were 17,322 duplicate ballots in the Maricopa County election dataset. The claim was soon promoted on Twitter by Arizona Republican gubernatorial candidate Kari Lake and Arizona state Sen. Wendy Rogers.
The confusion appears to surround affidavit envelopes used for mail-in ballots and not the ballots themselves. Ayyadurai incorrectly based his analysis on images of affidavit envelopes, as opposed to actual ballots.